Our dedicated service and technical team are here to help you get up and running with your print solutions and labels to ensure you're comfortable using your system.
Here at Dura-ID Solutions we have dedicated printer support and technical teams across the business to support you prior to and after the purchase of your identification solution.
Our friendly team are able to assist  with:
– Demonstrations
– Installations
– Telephone support
– On-site support
– Return to base maintenance
Our technical sales team are able to provide you with comprehensive demonstrations that cover a variety of our products; including printers and software.
These demonstrations can take place at your premises (dependent upon the print solution), at a trade show or at one of our premises across the UK.
Our team want to make sure that the printer is suitable for your application and workspace. 
We also offer demonstrations at industry open days that we hold throughout the year. Get in touch with our team by emailing info@dura-id.com to see when the next open day for your industry is.
We can offer demonstrations of our full colour print solutions, thermal transfer printers and software.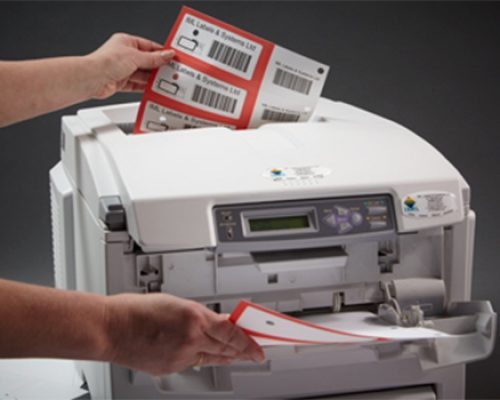 Dura-ID Solutions are able to offer on-site installation for your new print solution and on-site training to ensure your team are happy operating the solution and to ensure a trouble-free transition from an older system.
Whether it be an ad-hoc breakdown visit or an annual support contract, Dura-ID Solutions can ensure smooth, continuous support on your labelling software and hardware.
Dura-ID Solutions can provide breakdown cover for your print solutions to guarantee smooth operation. Our own engineers will come on-site when required for breakdowns if the issue can't be fixed over the phone.
Providing on-site training to your staff means that we can make sure you get the best out of your solution and allows you to print with confidence.
Get in touch regarding our on-site support contracts today by calling 0114 242 2111 or email info@dura-id.com to learn more about how we can help you.
Dura-ID Solutions technical team can also offer telephone support for printers and software.
It's not always necessary for an engineer to come on-site, and we will always try and fix any issues over the phone initially to try and get you up and running asap.
If you're having trouble with print quality or label design problems we can remotely dial in to your computer using TeamViewer to help solve your issue. Download TeamViewer and then give us a call.
Whether your solution is thermal transfer, full colour or you can't figure out how to do something in your label design software – our telephone support team can assist you in setting up new layouts, overcoming printer jams, media issues, or hardware problems. 
Contact our technical support team for more help here or call them on +44 (0) 114 242 2111.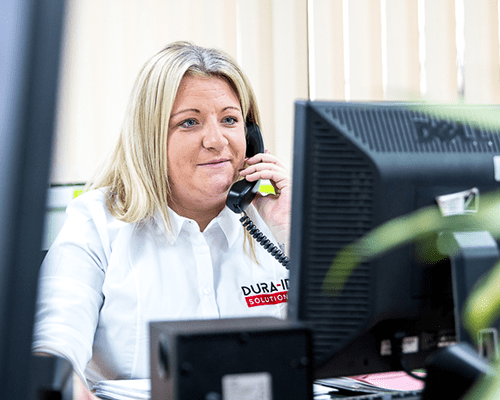 Horticultural Technical Support
We have a dedicated team based in St Ives in Cambridgeshire that deal with all of our horticultural customers, from account management to technical support and printer installations.
If you're having trouble with your HLS software or your printer – our dedicated technical team can assist with any questions, and can remote in to your computer to see what you're seeing and create a work around that you can understand using TeamViewer – Download Team Viewer and give our team a call on 01480 274 230.
Our team based in Cambridgeshire pride themselves on providing full customer support, whether it be over the phone or on-site, to the entire horticultural industry.
This experienced team assists with the horticultural label software (HLS Pro & HLS Pro+). Our team can help you link with databases, create new layouts and much more. 
Call support on 01480 274 230 for horticultural support or email horticulture@dura-id.com.
Whatever your application, Dura-ID Solutions has the expertise to guide you towards the best identification solution for your business.
Dura-ID Solutions specialise in providing full printing solutions to help businesses increase traceability. As a label manufacturer, we can offer full solutions that include labels, tags, printers, software and consumables for businesses wanting to take complete control of their product identification.
The George Falmouth Innovation Centre, Enterprise Way, Tankersley, Barnsley, S72 3DZ, United Kingdom