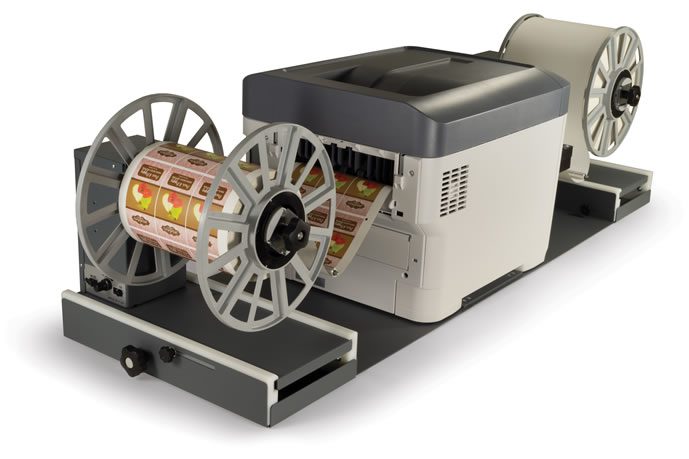 Neuralabel 550e
The Neuralabel 550e offers striking colour richness and print definition, producing high-quality image clarity and vibrant colours.
Designed and built with the chemical industry in mind, the Neuralabel is able to print BS5609 labels at speed and can print GHS&lT, CLP, ADR branding and variable batch data on one label. Dura-ID are the exclusive European resellers and supporters of the Neuralabel 550e.
How can the Neuralabel 550e improve how our business labels products?

Saves time when labelling and resources by printer bigger and better than its competition.

Reduced labelling time – redistribute your teams to more important tasks.

Utilise an applicator line to speed up processes due to the roll-to-roll format of printer

.
Dura-ID Solutions is the leading printing solutions supplier for the Chemical industry. 
We house a number of excellent printers suitable for a variety of businesses, including the OKI ES7412 for full colour sheet printing for jerry cans and drums, the Epson Colorworks 6500 inkjet full colour printer for shelf-ready product labelling and the OKI Pro 10 Series for smaller roll-to-roll printing of durable small format labels.
We also offer a variety of thermal transfer printers including the dual colour CAB XC6 for printing red and black simultaneously and the Zebra range of thermal transfer printers for single colour printing.
The George Falmouth Innovation Centre, Enterprise Way, Tankersley, Barnsley, S72 3DZ, United Kingdom