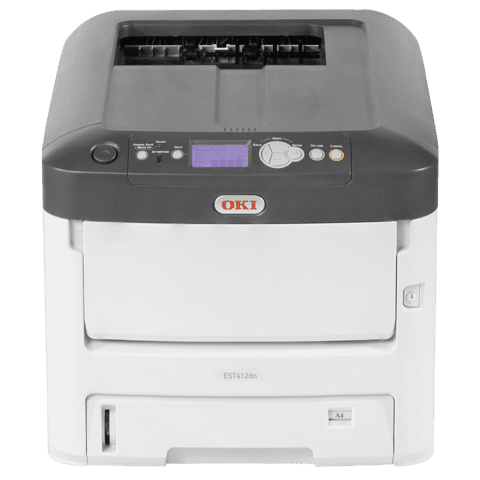 OKI ES7412
A powerful, high-quality, and flexible colour printer, the OKI ES7412 is suitable for pack labelling, timber treatment labels, glass identification  and other high-demand jobs within the construction industry.
Due to its robust full-colour label and tag prints and ability to print on self-adhesives with ease, the OKI ES7412 is reliable and offers highly durable prints without compromising on media flexibility.
How can the OKI ES7412 improve how our business labels products?

Introduce branding and marketing information to your labels in full colour to save on pre-stocked format labels.

Improve turnaround time when labelling products for despatch.

Show what the final product of a project could be and provide inspiration as to what it can be used for by utilising high quality pictures.
Construction Print Solutions
Whether you need a thermal transfer or full colour solution – Dura-ID Solution's range of print solutions and durable labels will ensure a smooth transition in to full identification.. 
The OKI 1040, is a full colour and durable labelling on a roll that's ideal for applicators and easy to apply by hand. With thermal transfer you can produce barcode and batch labels in-house that will link to your integrated stock system. Check out our full list here.
The George Falmouth Innovation Centre, Enterprise Way, Tankersley, Barnsley, S72 3DZ, United Kingdom