NeuraLabel Print Solutions
High speed, specialist inkjet and laser printers.
The NeuraLabel range of printers boast high resolution full colour printing and fast print speeds on continuous or sheet fed label media. The image quality printed on the NeuraLabel range is second to none; with rich, dramatic colours and the ability to print extremely small, entirely legible text makes for great label quality. Highly durable inks and toners mean resistance to UV, water, abrasion and saltwater immersion. 
Ideal applications for this range of printers include; labels for use within chemical manufacturing, product labels for food and drink packaging, domestic goods and cosmetic labelling amongst many more.  Additional features allow for fanfold or roll to roll printing suiting your onward production process.
Warranty packages supported by Dura-ID Solutions' dedicated systems team allow you peace of mind, thus enabling you to be fast and responsive to your clients. Users can reduce inventory and wastage by purchasing plain formats that can then be over-printed at your site with a Neuralabel print solution.
Learn more about these solutions below.
Inkjet Variable Width Media Printer
Key Features
Full Colour Inkjet Technology, HP PageWide™ Technology
Variable Width from 1.5" to 8.5".
High Quality 2400 x 1200 dpi
Edge-To-Edge Printing
High Print Speeds up to 20" per second
Application Industries
Chemical Labels
Pharmaceutical Labels
Food Labels
The high capacity, water resistant pigment inks makes this solution ideal for use in the food and chemical industries. The ink durability and colour richness mean that your labels will stand out from the crowd. Produce beautifully branded, high quality, die cut labels in-house.
The straight-through printing path allows for trouble-free printing ideal for short runs. Utilising the rewind option also caters for larger runs and is ideal for automated label application within your production process.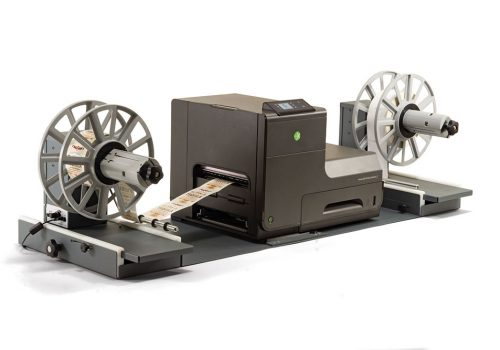 Laser LED Continuous Media Printer
Key Features
Full Colour LED Technology
Large Format Labelling – Ideal for Applicators
Print Width Options – 4", 6" or 8.5"
Print Speeds up to 6 inches per second
High Print Speeds up to 20" per second
Prints on Fan Folded or Roll-to-Roll Continuous Label Media​
Application Industries
Chemical Drum & IBC Labels & Bottles
The NeuraLabel 600e is the best print solution on the market for labelling drums and IBC's. Its predecessor, the Neuralabel 500e is no longer being manufactured, however we do still offer consumables and spares. The ability to have a combination label format including GHS, CLP, ADR and variable batch data all on one label is hugely efficient for your business.  The print resolution offered is great for adding more languages or statements; the ability to reduce the need for multiple labels removes the headaches experienced by Regulatory Teams and Production members at your site.
This solution is also BS5609 Approved when used with Dura-ID's self-adhesive Polyolefin material – keeping you compliant with IMDG and CLP regulations.
Dura-ID Solutions are exclusive resellers of the Neuralabel 600e in Europe.
Speak to us today to discuss your requirements and we can advise on the best solution for your application.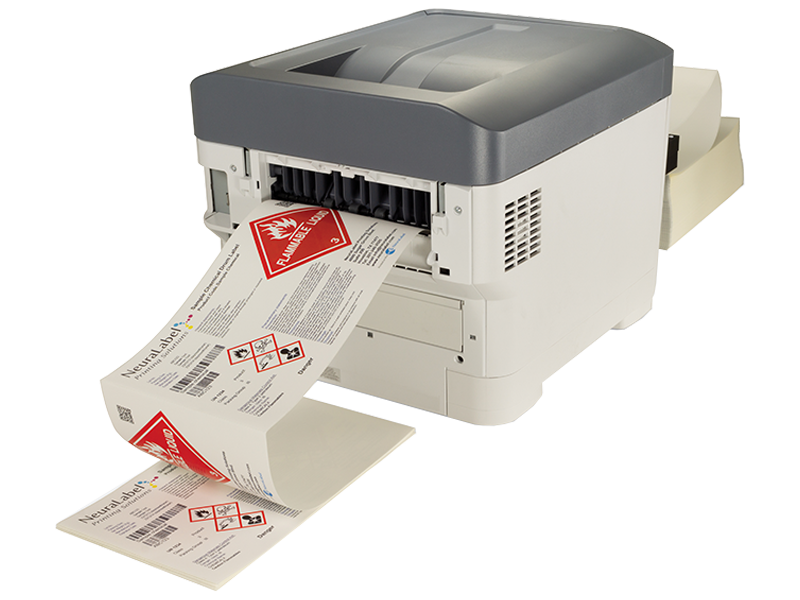 Whatever your application, Dura-ID Solutions has the expertise to guide you towards the best identification solution for your business.
Dura-ID Solutions specialise in providing full printing solutions to help businesses increase traceability. As a label manufacturer, we can offer full solutions that include labels, tags, printers, software and consumables for businesses wanting to take complete control of their product identification.
Innospec choose the Combination Label Innospec Limited, a global speciality chemicals company required a solution that would…
The Neuralabel 500e Allows Airedale Chemicals to cut labelling time…
The George Falmouth Innovation Centre, Enterprise Way, Tankersley, Barnsley, S75 3DZ, United Kingdom