LabelDirect Software drives your thermal transfer printer in its native language, thus avoiding complexities of printer driver settings whilst still offering full control of your printer's features allowing you to create complex labels in-house.
The fastest possible print and processing speed is offered when using LabelDirect.
LabelDirect Software offers all the features you would expect from a professional label printing package including database integration, variable data including serial numbers and 2D barcodes and many other unique features.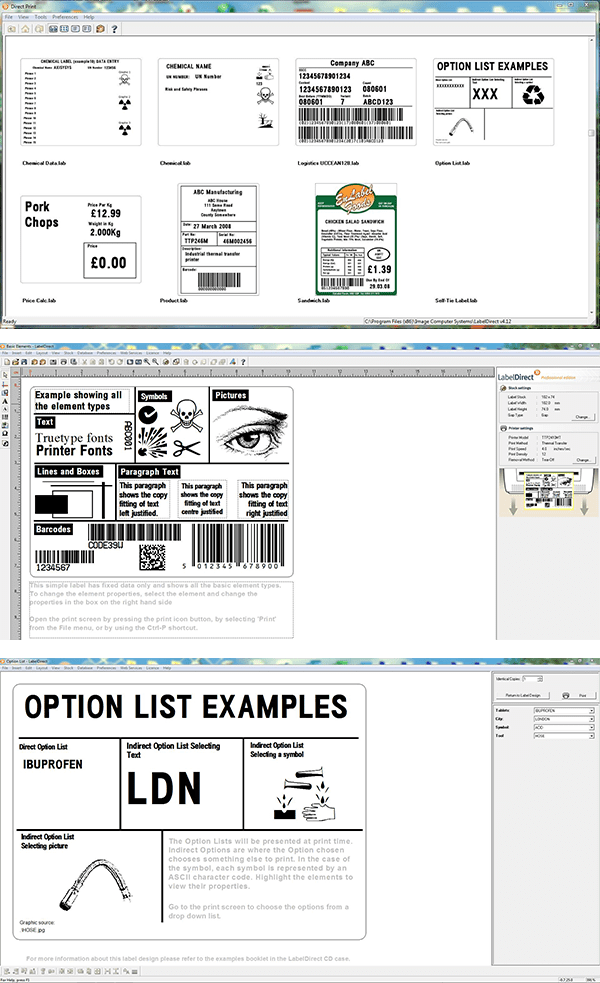 Dura-ID Solutions' LabelDirect Software offers a number of 'screens' for different areas of the business, allowing for label templates to be locked so no further changes can be made to a layout once it has been approved.
Creating labels in LabelDirect is simple (and with less clicks of a mouse being at the heart of this software) it allows for easy data entry, design and print capability.
If you're not already a label whizz, it can be daunting at first creating your own label templates, but LabelDirect comes loaded with a variety of standard label templates to give you ideas on your own unique templates once you've got the hang of the software's features.
One advantage of LabelDirect is that it is touch screen compatible – meaning you can print on the go via a tablet, so label production doesn't have to stop if you are not on site.
Get in touch with our systems team today on 0114 242 2111, email info@dura-id.com or fill out the form below and we will send you a free trial of the LabelDirect software.
If you're having trouble with your free trial or just need some assistance then you can download TeamViewer here and give us a call – this allows us to access your computer remotely to fix any issues
Whatever your application, Dura-ID Solutions has the expertise to guide you towards the best identification solution for your business.
Dura-ID Solutions specialise in providing full printing solutions to help businesses increase traceability. As a label manufacturer, we can offer full solutions that include labels, tags, printers, software and consumables for businesses wanting to take complete control of their product identification.
The George Falmouth Innovation Centre, Enterprise Way, Tankersley, Barnsley, S75 3DZ, United Kingdom