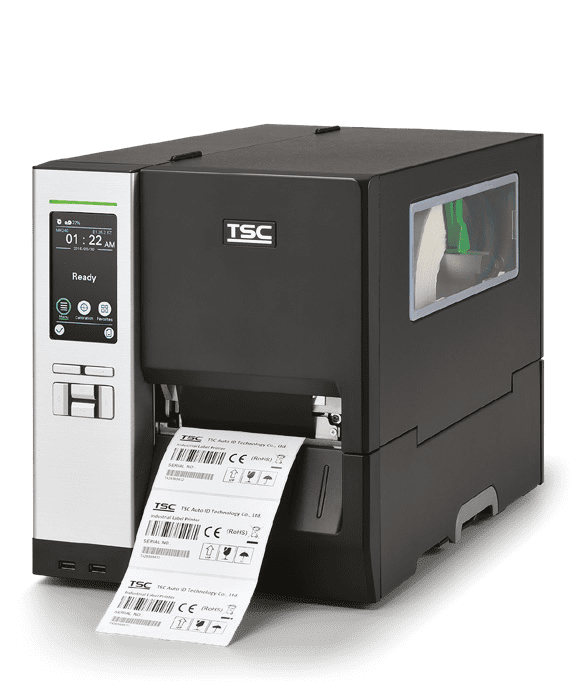 TSC MH240
The MH240 thermal transfer printer is a great choice to start your
in-house labelling journey.
Whether it be barcode labelling for sending out to retailers or customers, or for a simple in-house product tracing system – the MH240 is great for all mono printing applications. It offers the cleanest barcodes and symbols due to the latest printhead technology from TSC. Industrial printing durability is at the heart of this printer.
How can the MH240 improve how our business labels products?

Fast print speeds of 14" per seconds mean you'll have tasks done in no time.
Improve handwriting errors with an automated system coupled with durable labels and
software
3 printer versions mean you can rewind your labels internally on the MH240P, so they are
ready for going on an applicator or to make it easier to distribute to the relevant
departments.
Print Solutions from Dura-ID
Our variety of print solutions ensures there is something that will fit your needs: whether you're in warehousing, engineering, manufacturing or logistics – if you need a durable print solution for tough environments,
we are here to help.
The George Falmouth Innovation Centre, Enterprise Way, Tankersley, Barnsley, S72 3DZ, United Kingdom