Our chemical labels withstand demanding applications and environments, speeding up production turnaround and increasing efficiency and workflow.
Dura-ID Solutions are the largest manufacturer in Europe for labels specifically used within the Chemical Industry. 
Our range of chemical label products are suitable for a variety of packaging sizes from a 1000 litre IBC to a 25ml sample vial. For hazardous or non-hazardous labelling, pre-printed or plain labels; then we probably have what you need. Some of our labelling products are available from stock on a next day service.
If you have any questions about our services or how our services or would like one of our team to give you a call, just fill out this handy form and we will be right with you.
Time for a new printing solution? Here at Dura-ID Solutions our team of experts have worked with many chemical manufacturers throughout Europe to implement business effective and on-demand label printing.
See how our print solutions could help you – https://vimeo.com/showcase/7917390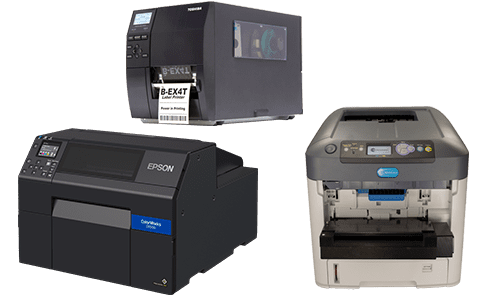 Drum labels are typically A4 or A5 size to meet the GHS and CLP requirements for identifying hazardous products. For products being exported it is also highly important that the label remains with the product and achieves full section 3 BS5609 compliance to meet IMDG regulations.
Often when a compliant label is placed on the drum/IBC then additional labels, such as warning diamonds and batch labels may be required. Dura-ID provide solutions which allow you to eliminate the need for several labels.
Our "combination label" is a plain label in larger formats that can be utilised to capture GHS, transport diamonds, company logo's, batch, and barcode information – ideal for printing on the Neuralabel 550e.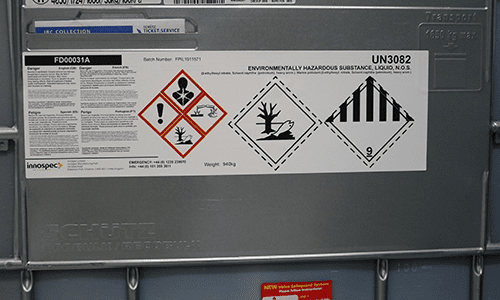 Typically, a range of shapes and sizes from 5 to 25 litres, the size of the packaging denotes the size of label required in line with CLP and GHS requirements.
Dura-ID manufacture a range of suitable sizes in roll and sheet format dependant on your needs. 
Thermal transfer, inkjet and laser printers have the capability to support varying sizes, so maybe one printer can print labelling to suit a range of packaging sizes.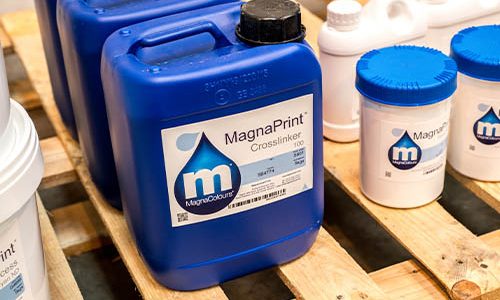 Smaller Packaging, Lab Labelling & Bottle Labelling
Be it a simple GHS label or a fully printed product branding label for retail environments, Dura-ID produce an array of sizes to suit your needs.
Included in this is our labelling software – that allows you to control all aspects of your labelling in-house.
Thermal transfer printers can overprint variable data onto pre-printed formats, plain labels in inkjet or laser printable materials can be supplied that are ideal to work alongside our range of Epson and OKI colour solutions.
The OKI C650 is ideal for full colour printing on sheets and the Epson range of printers are ideal for retail ready packaging.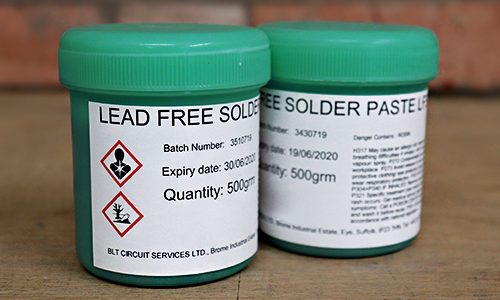 If you are applying transport warning diamonds, we can supply these in small quantities from our online store.
For volumes over 5,000 then please get in touch so we can send you pricing.
Have you also thought about incorporating your warning diamonds into your main GHS label formats? 
Our technical team would be more than happy to talk you through how this can be achieved. 
Our "combination label" reduces the need for several labels on one piece of packaging, improving efficiency and reducing human error.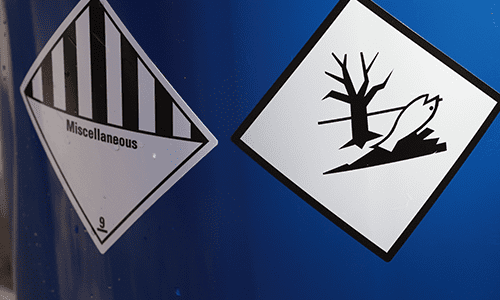 Whatever your application, Dura-ID Solutions has the expertise to guide you towards the best identification solution for your business.
As an identification solutions provider, Dura-ID Solutions can provide you with a full system to allow you to take all your labelling requirements in-house. Alongside labels, we also offer printers, software, consumables and technical support.
Innospec choose the Combination Label Innospec Limited, a global speciality chemicals company required a solution that would...
The Neuralabel 500e Allows Airedale Chemicals to cut labelling time...
The George Falmouth Innovation Centre, Enterprise Way, Tankersley, Barnsley, S75 3DZ, United Kingdom