Medical Labels for the Healthcare Industry
Specialised, high performance tags and labels to ensure track and trace in an industry where it is essential.
Label Reliability is our Forte
If there was ever an industry where identification, tracking, traceability and process control were vital… the healthcare and medical sector is it.
Dura-ID Solutions specialises in the manufacture of durable self-adhesive medical labels, tags and self-ties to withstand the dynamic and diverse healthcare environment.
We help you achieve full traceability and inventory control through harsh procedures, processes and storage conditions.
Dura-ID Solutions can support the automated printing of data onto:
– Medical devices
– Laboratory samples
– Documentation
– Sterilisation packs
– Waste
among many other applications. This reduces human error and supports all-important accuracy and safeguards data protection. 
Over 40% of potential errors in the healthcare sector were avoided through the use of barcode labelling. 
In such a critical environment concise data, which is easy to read, interpret and communicate is imperative in delivering the very best patient care.

If you have any questions about our services or would like one of our team to give you a call, just fill out this handy form and we'll be right with you.
Sterilisation & Autoclave Labels & Tags
Survival of printed data, through the sterilisation process, is a highly specialised application and one which Dura-ID Solutions excels in following extensive research and development over several decades. We have developed a full range of easy to attach, high temperature self-adhesive labels, rigid plastic carrier tags and self-tie labels which withstand the autoclave sterilisation process.
Our self-adhesive autoclave labels are available with or without a colour change indicator, this serves as an additional visual check to confirm when surgical trays have successfully completed the sterilisation process.
Dura-ID Solutions has worked closely with NHS hospitals to produce a high tack labelling range, thus overcoming the challenges associated with labels sticking to different types of surgical tray wrap. Single copy, piggy-back and multi-part labels provide a full audit of medical equipment and treatments which can be incorporated onto patient notes. All our self-adhesive medical labels are latex free and pulp free options are also available.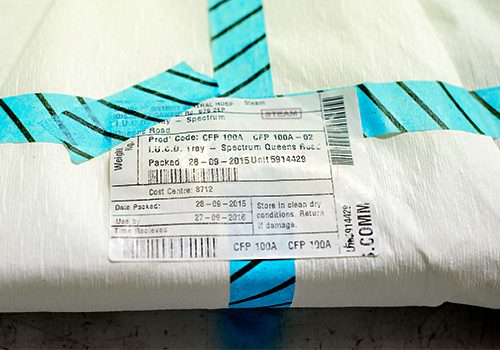 Decontamination & Infection Control
At the heart of every hospital, care-home or hospice is 100% dedication to delivering excellent patient care. Dura-ID Solutions understands how important infection control and prevention of cross-contamination in these environments can be.
Our labels and tags are resistant to water, detergents and repeated handling to guarantee the identification, and process control, of equipment going through the sluicing, washing and disinfecting processes.
Dura-ID Solutions manufactures a wide range of products to support all aspects of infection control and housekeeping – from bed linen change labels to waste management labels we offer a tried and tested solutions to keep your environment clean and running efficiently.
Equipment Loan, Asset Tracking & Facilities Management
Ensuring the logging and tracking of expensive medical equipment and loaned apparatus is essential in a dynamic and fast-paced environment. This helps control both costs and man-hours by identifying the location/department where the asset belongs, alongside clear instructions for returning it.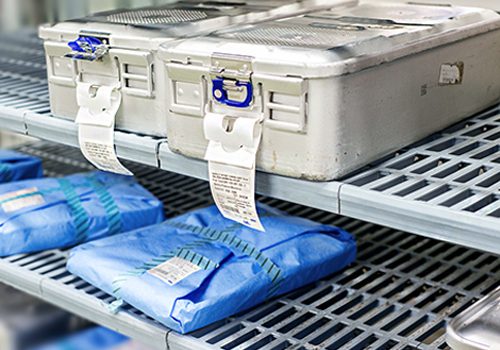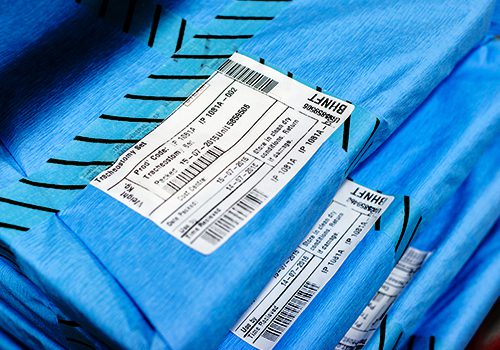 Laundry Tags & Garment Labels
In-line with infection control, the management of laundry in the healthcare sector is another area where identification and labelling come into play. 
Laundry tags help segregate and identify linen as clean, soiled, infectious or damaged.
Get in touch with our specialist team today by calling + 44 (0) 114 242 2111 or email here.
Individual bags can be labelled with the hospital, ward, department and date to help maintain traceability through in-house or external laundering facilities. Self-tie tags can be easily attached to bags or roll cages with gloved hands without the need for additional fixings. Tags can also help prevent staff and waste management providers from potential risks by including additional instructions relating to spillages.
Laundry tags and garment labels help to identify individual items and sacks by staff name, hospital and department to ensure full traceability throughout the wash and return process.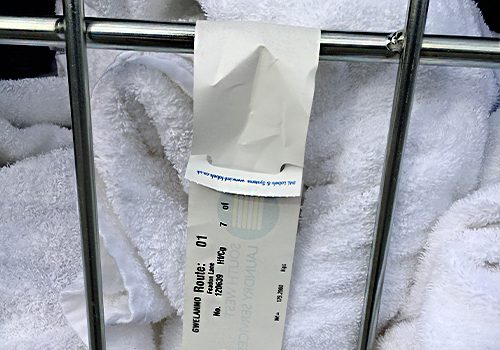 Laboratory & Storage Labels
When it comes to laboratory testing and the storage of blood and tissue samples, printed labelling is key. A plethora of critical information can be encrypted into a single barcode. Dura-ID Solutions knowledge of moisture resistant labelling materials and low temperature adhesives ensures the survival of these labels.
Appropriate labelling safeguards against the potential serious consequences associated with a mix-up in patient results.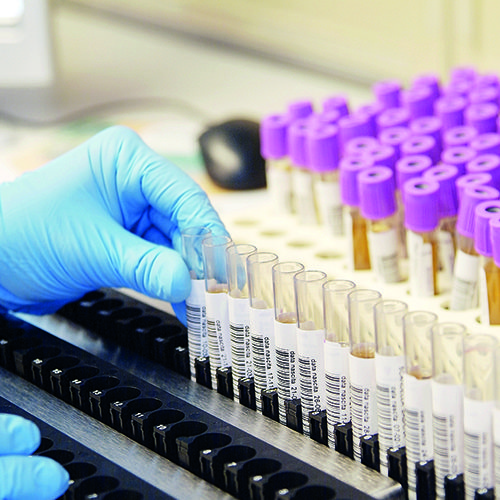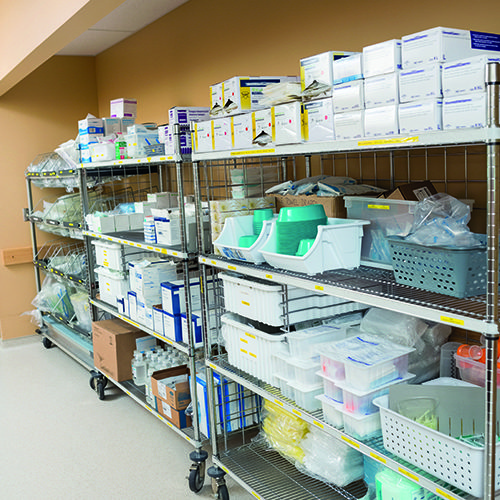 Whatever your application, Dura-ID Solutions has the expertise to guide you towards the best identification solution for your business.
As an identification solutions provider, Dura-ID Solutions can provide you with a full system to allow you to take all your labelling requirements in-house. Alongside labels, we also offer printers, software, consumables and technical support.
The George Falmouth Innovation Centre, Enterprise Way, Tankersley, Barnsley, S75 3DZ, United Kingdom