Moulded Tags & Nameplates
Dura-ID's dedicated Mouldings Division produces:
– high quality branding badges
– nameplates
– promotional items
– custom produced mouldings
– bag tags
and many other plastic injection moulded products.
Our team of experts will help you with all aspects of your project; from conceptual design ideas right through to production. We specialise in small to medium run.
We supply a full wide range of colours, to tie in with your corporate identify and a variety of finishes and textures including smooth, polished, chromed and even 'glow in the dark' options. Plastic badges can be inlaid with printed vinyl, enamelled or chrome finished providing a high end look.
Because we are a bespoke manufacturer your badges can be formed to fit precisely onto your product whether you require a curved or flat surface, an adhesive backing, screw holes or both.
Dura-ID Solutions Mouldings Division also offers several standard plastic blanks that can be overprinted with your information for quick turnaround. Shop our range of standard blanks in our Online Shop.
If you have any questions about our services or would like one of our team to give you a call, just fill out this handy form and we'll be right with you.
We offer a wide range of branding options to help your products stand out from the rest and get noticed.
Options include 3D moulded emblems, plastic flat badges and semi-rigid badges. Durable plastic branding badges are the perfect solution for adding an air of quality and uniqueness to your product. For example, sales of craft beers increase when the promotion is supported with eye-catching pump badges to draw consumer attention.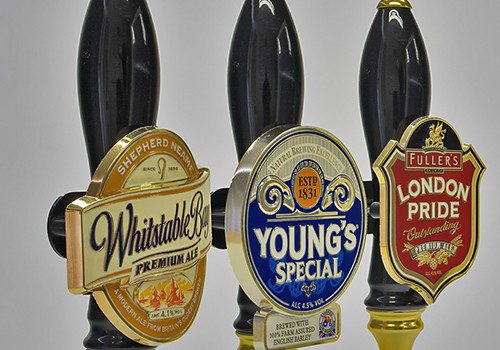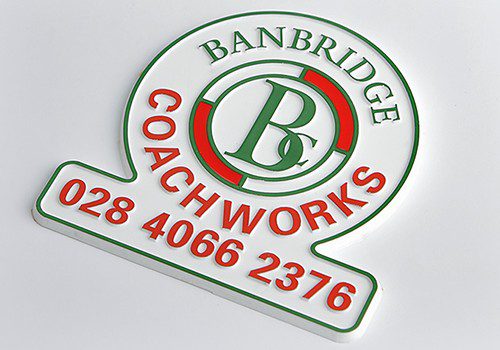 Dura-ID Solutions can supply high quality vehicle badges from exterior to interior – your automotive badging requirements are in good hands with our Mouldings division.
Whether you require a bespoke injection moulded badge to identify vehicle models, or you're a modification company wanting to put your stamp on a newly modified or restored vehicle; Dura-ID Solutions offer injection moulded grill badges, speaker badges, safety and warning labels and exterior quality chromed badges.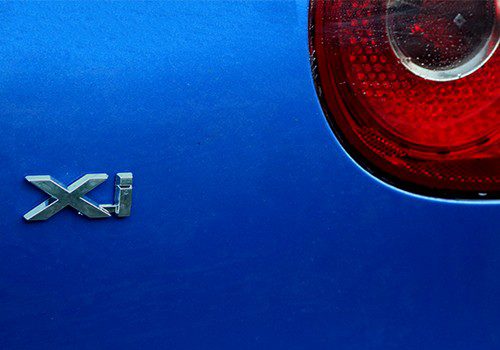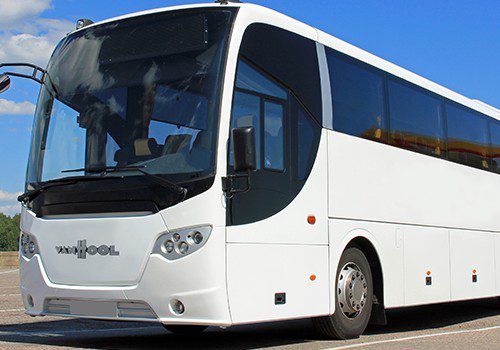 Resin Domed Self-Adhesive Badges & Labels
Embellish your product with an attractive self-adhesive resin domed label as a cost-effective alternative to a traditional plastic branding badge.

Resin domed labels can be produced to a bespoke shape and printed to your custom design (from single colour to full colour). The flat base design is then brought to life by adding a raised transparent gloss resin overlay resulting in a modern branding solution to suit all product surfaces.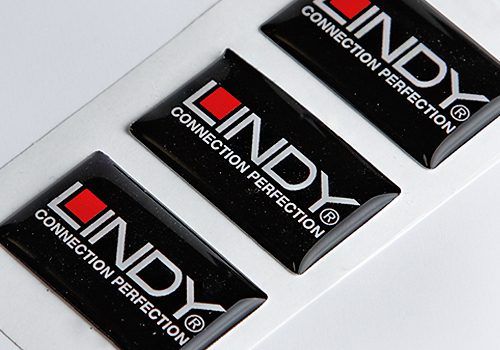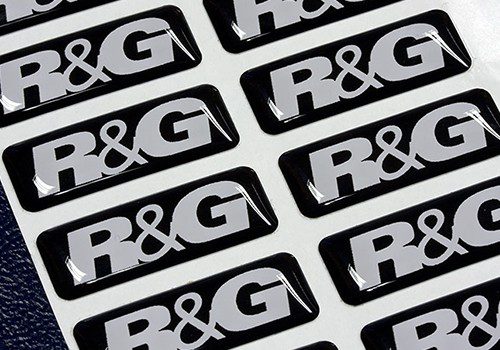 Industrial nameplates and rating plates provide vital information relating to the specification or tolerances of your product.

Purpose-made fields can be written on or engraved with variable data. All our plastic nameplates are extremely durable and have a high resistance to fading due to UV light. Replacing traditional metal nameplates with a plastic option can be safer as the risk of injury from sharp edges is greatly reduced. 3D moulded badges also maintain readability in the event of your product being painted or sprayed over at a later date.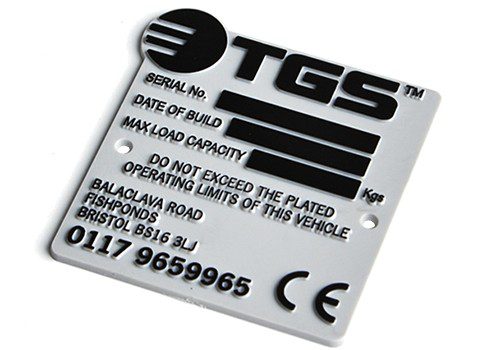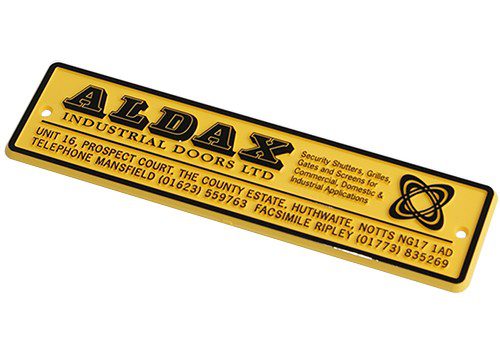 We produce custom printed promotional plastic products including coasters, ice-scrapers, and key-fobs.
These can be printed in multiples of a single design or personalised with individual names or numbering. Promotional products are a great way to show gratitude to existing and prospective customers, whilst ensuring they retain your company details, in the form of a useful item.
We offer self-adhesive vinyl labels, lettering and decals which are guaranteed to stay vibrant for years.
Vinyl can be cut to a bespoke shape for a 100% fit to your product or space. Vinyl can be reverse printed for sticking onto, and being visible through, glass and other transparent surfaces.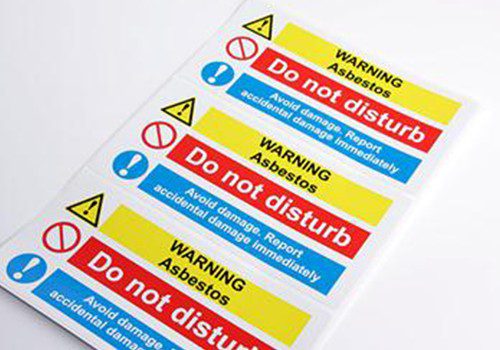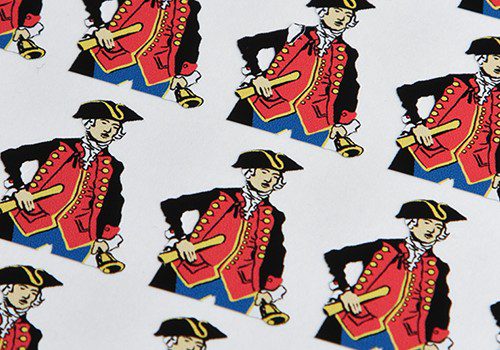 Whatever your application, Dura-ID Solutions has the expertise to guide you towards the best identification solution for your business.
As an identification solutions provider, Dura-ID Solutions can provide you with a full system to allow you to take all your labelling requirements in-house. Alongside labels, we also offer printers, software, consumables and technical support.
Vernon Court, Vernon Street, Shirebrook, Nottinghamshire, NG20 8SP, United Kingdom