Track & Trace Systems in Leisure
From high quality non-tear tags and car stickers to sequentially numbered wristbands.
Our weatherproof, highly durable tags and leisure labels can withstand extreme conditions from pouring rain and snow to extended outdoor UV exposure.
Reliable, non-tear tags: never lose your luggage again! As global innovators in the industrial label manufacturing and printing industry, we've put our experience to good use by creating a range of labels and tags for everyday use.
From luggage tags, to self-tying tent tags, car window stickers and more.
Camping & Caravan Identification
Our durable range of tags and stickers for your campsite or holiday park come in a large variety of formats.
From tent and caravan tags to window stickers in two styles, Dura-ID Solutions have a solution to suit the way you wish to identify your customers.

Durable, self-tying Tyvek® tags are ideal for a wide variety of applications including tents, caravans and motor-homes. These non-tear tags are available from stock in seven colours and can be pre-printed to suit your requirements to include your site logo and rules for example.
Our versatile window stickers are available as either, a vinyl reverse print label to go inside the vehicle entering your site, or as a pay and display style. We also offer high quality hanger tags that can be attached to the rear-view mirror in a vehicle.
We can also offer several other types of labels where you can print your own designs. A thermal transfer printer or full colour print solution can be used in conjunction with a number of our products to print more data on-demand and on-site.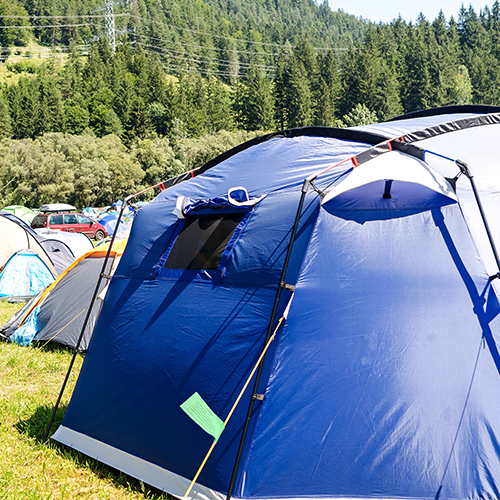 If you have any questions about our services or would like one of our team to give you a call, just fill out this handy form and we'll be right with you.
Tour & Travel Identification
Our weatherproof and highly durable, self-tying luggage tags are ideal for attaching to your customers luggage for all types of holidays, tours and cruises as they can withstand multiple journeys.
These tags are manufactured on strong, waterproof material with your details and can be designed to suit your branding and corporate image.
Ideal applications can include school excursions, residential camps, cruises and many more.
These can be provided on rolls to allow for overprinting using a thermal transfer printer.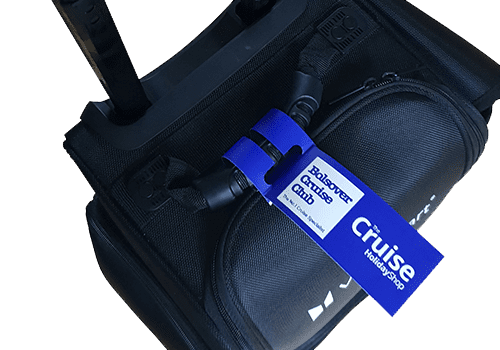 Dura-ID Solutions manufacture direct thermal tickets for popular printer brands including Star TSP, Boca and Toshiba, among many others.
Tickets can be pre-printed with your information including branding and logos.
Our tickets are supplied in a fan-folded format for ease of over-printing in-house with variable information such as event date, descriptions and barcodes.

We offer several common ticket sizes including:
– 50mm x 140mm
– 76mm x 152mm
– 80mm x 114mm
As a manufacturer, we also have the flexibility to produce tickets to a custom size to suit your current printer or requirements.
We also offer a variety of print solutions to accompany your tickets, whether you're setting up from scratch or looking to replace an existing system.

Get in touch with our Leisure team on 01803 668 090.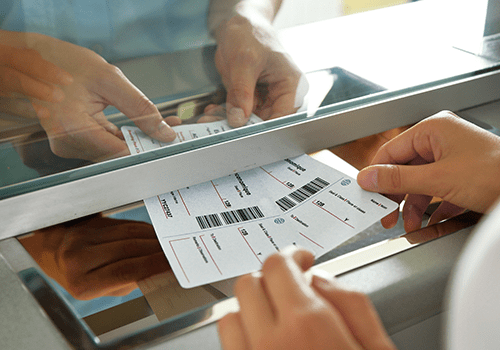 Whatever your application, Dura-ID Solutions has the expertise to guide you towards the best identification solution for your business. 
As an identification solutions provider, Dura-ID Solutions can provide you with a full system to allow you to take all your labelling requirements in-house. Alongside labels we also offer printer, software, consumables and technical support.
Trevornick make Identification easy for Campers Aline, Bookings Manager at Trevornick needed to find suitable...
Lowis Ltd's Coloured Tent Tags were a real hit. As a long-standing customer in the leisure industry with Longcombe Labels – Lowis Ltd...
 Oaktree House, Aspen Way, Paignton, Devon, TQ4 7QR, United Kingdom