Learn about the evolution of Dura-ID Solutions: where we've come from and where we're heading.
The story of Dura-ID Solutions' success and milestones date back to 1936
The name Dura-ID Solutions is a more recent transition after an amalgamation of three business's and several sites, from the 1st of February 2018, IML Labels, Longcombe Labels and Leed Marque Concepts became one company. The merger brought an opportunity to bring together highly skilled staff across the UK with one common goal, to be a world leader in innovative and high performance labelling, tagging & badging.
With UK manufacturing sites located in Paignton, Durham, Mansfield and Sheffield; Dura-ID Solutions has the capability to solve complex identification problems where other providers have failed. Innovation, continuous improvement and industry expertise help us remain at the forefront of high performance branding or full product traceability. Unique products, technical thinking and impartial advice, delivered through a network of Dura-ID staff, distributors and overseas partners allows us to supply successfully to over 40+ countries.
This is our success story, from our humble beginnings to our current position.
Our story began in October 1936 when the company began producing metal tags for the local steel producing giants of Sheffield. Our name at the time was The Improved Marking And Labelling Company Limited (we agree it's a bit of a mouthful!).
Over time our name got abbreviated to IML Labels & Systems Ltd, or simply IML to our clients. As we began to analyse other industries we began to realise that some of the problems we had already solved in the Steel sector were also problematic in other manufacturing sectors. As we diversified our product range this opened up new opportunities for us to work as identification leaders with the sectors we support today.
The production, processing and stockholding of steel and other metals remains one of Dura-ID Solutions key sectors.
In 1984 Longcombe Labels was formed and the company began selling labelling software, and print solutions, into the horticultural sector. On the back on this success Longcombe branched out into manufacturing labels and tags in 1991. By 1996 label sales were so going so well that the software side of the business was sold off, and all efforts were concentrated on increasing label and tag manufacturing. Wristband production followed soon after which saw Longcombe Labels become the leading European supplier of Tyvek wristbands.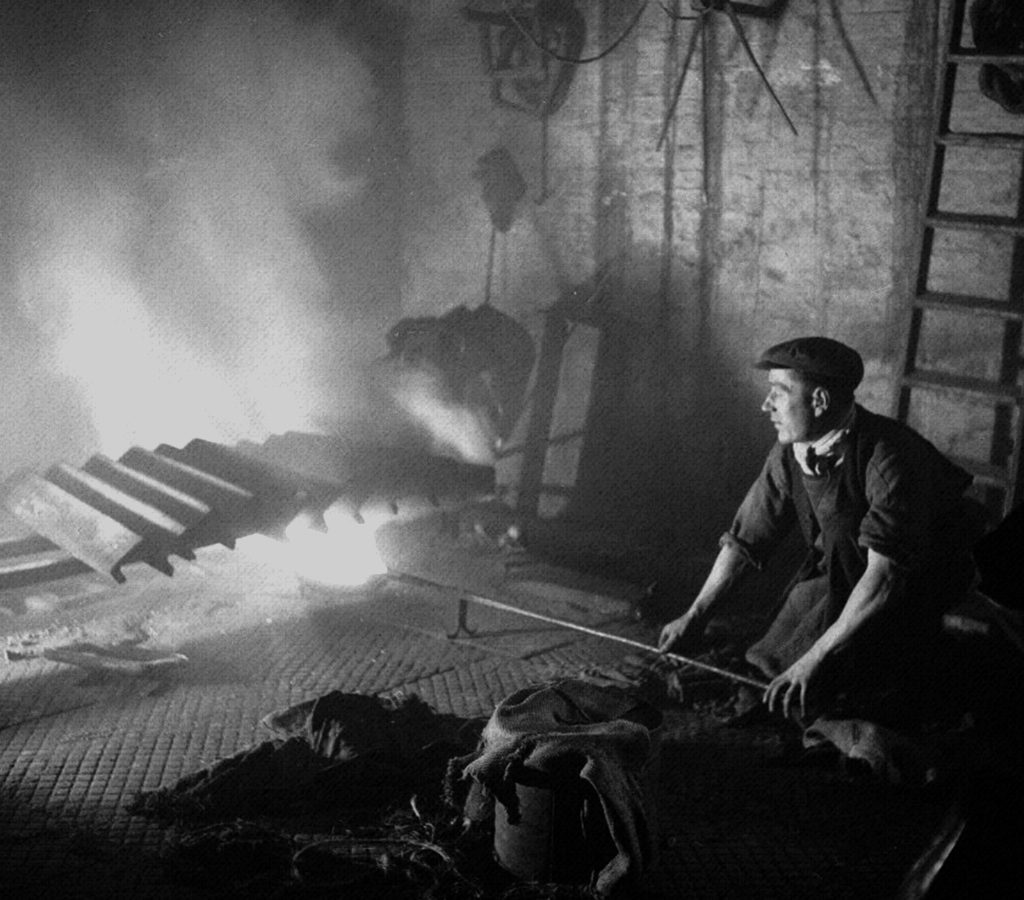 In the late 1980's we pioneered the development of a highly durable, synthetic tag material – Rip-proof, which could be overprinted with variable data and barcodes.
When Rip-proof material first caught our attention it was being utilised as side curtaining on HGVs. The R&D team began talks with the raw material supplier and set about developing a unique coating to allowing the industrial material to accept thermal transfer overprinting.
Our production presses were also adapted to convert Rip-proof. Never before had they been used to produce and print such a heavy and durable material.
Material suppliers and coaters, production operatives, printing press engineers, cutting tool manufacturers and even ink suppliers all spent many days with their heads in a machine on the production floor, thinking of ways to overcome initial teething problems.
Getting it right revolutionised industrial labelling and Rip-proof tags became our customers' insurance policy, ensuring their goods would be clearly identifiable as they reached their final destination, regardless of how far they had travelled or what conditions they had to endure.
Rip-proof is still popular today owing to its unrivalled strength and durability. It resists temperatures up to 200°C and its rubbery texture springs back after creasing and crushing to maintain readability. 
Contact us if you would like some samples of our Rip-Proof Tags.
We explored our less industrial side when we began supplying labels to the horticultural industry whose needs were no less complex than our other sectors!
Resistance to water, chemicals, UV light, frost and pro-longed outdoor exposure made up the horticultural label wish list. We developed a range of materials which could meet all of these conditions and be suitable for use with hot foil and dot matrix printers originally, then later, thermal transfer and laser printers.
In 2012 a new Sales Office, based in Cambridgeshire, was set up to handle horticultural label clients exclusively. Setting up stockholding of key products allowed us to offer a next day service on common items used industry wide, like loop locks, self-adhesives, pointed end labels and printer consumables.
In 2014 we acquired the licensing rights and intellectual property of HLS Pro horticultural software, this was and is still today, well known as the go to package for plant labelling. Our expert support and advice brings confidence to the hundreds of users that utilise HLS at the heart of their horticultural business.
A database of 14,000+ plant names and descriptions gives users a head start. The database also allows users to add their own descriptions and images. An image library is offered as an optional extra along with unlimited end user technical support delivered by Dura-ID's own horticultural labelling experts.

Today, Dura-ID Solutions is recognised as a world leader in the field of durable product identification. We supply products and solutions around the world often with the support of our distributors and partners.
Export sales currently account for around 20% of Dura-ID Solutions turnover and we have experienced export staff handling enquiries, organising the necessary paperwork and arranging shipping.
In Europe Dura-ID Solutions is the premier supplier of DuPont's Tyvek material which is converted into wristbands.
A significant number of our new customers purchase from Dura-ID Solutions following a recommendation from an existing customer which, in our eyes, is the best possible accolade. We aim to keep your production chain efficient and to minimise or eradicate stock loss. Call or email us today to see how we can help you!
Whatever your application, Dura-ID Solutions has the expertise to guide you towards the best identification solution for your business.
As an identification solutions provider, Dura-ID Solutions can provide you with a full system to allow you to take all your labelling requirements in-house. Alongside labels, we also offer printers, software, consumables and technical support.
The George Falmouth Innovation Centre, Enterprise Way, Tankersley, Barnsley, S75 3DZ, United Kingdom