5 Years since GHS - What is the best solution?
5 years is approaching since the rollout of GHS, it feels like 10 years to me! Chemical manufacturers faced a huge challenge of how to be compliant with labelling, most were using thermal printers capable of mono printing. The old orange box pre-printed labels worked well for many years and now GHS brought new challenges, how to place a warning symbol within a pre-printed red diamond. At this moment the best solution appeared to be the ability to overprint the normal data and the red diamond at the same time, simple. Well not really, technology to do this was being offered in the market that simply wasn't up to the standard required.
Companies like CAB and OKI did have hardware available that was suitable, however producing labels to match what may have previously been printed on an 8" wide thermal printer was still problematic. So, most manufacturers that needed drum and IBC labelling will have faced some pain during this period, I know of some individuals that have never fully recovered from the trauma.
Today this has now settled down of course, some are still trying to utilise the equipment purchased at that point to manage labelling, however 5 years on it could be time to re-address what is available.
At Dura-ID we pride ourselves on offering solutions that will bring business efficiency and reliability – any solution we offer is backed up fully by us, so it is in our interests that it works and works well.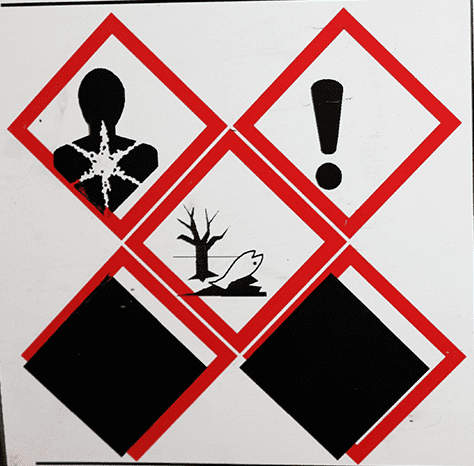 We are successfully supplying some of Europe's largest manufacturers with a label that we refer to as "The Combination Label". This game changing technology helps in many ways; below are a few benefits that have been recorded by our clients:
Reduced waste – no need to buy several formats with different diamond combinations
Higher definition – allows or more languages, more H&S information
No re-labelling – stock now has one label containing all export languages
Regulatory improvements – Reg Affairs now control everything on the label including GHS/Transport Labelling/Batch Info all on one label
Warehouse man hours – placing one label now instead of several on a drum/IBC, also big runs can be wound onto cores so no need to stand and collect labels as they print
BS5609 Approval – this solution offers full compliance to level 3, satisfying fully expectations for sea shipments
The print solution to handle the combination labels, is the Neuralabel 600e. Dura-ID Solutions sell and distribute this unit and offer first line support across Europe.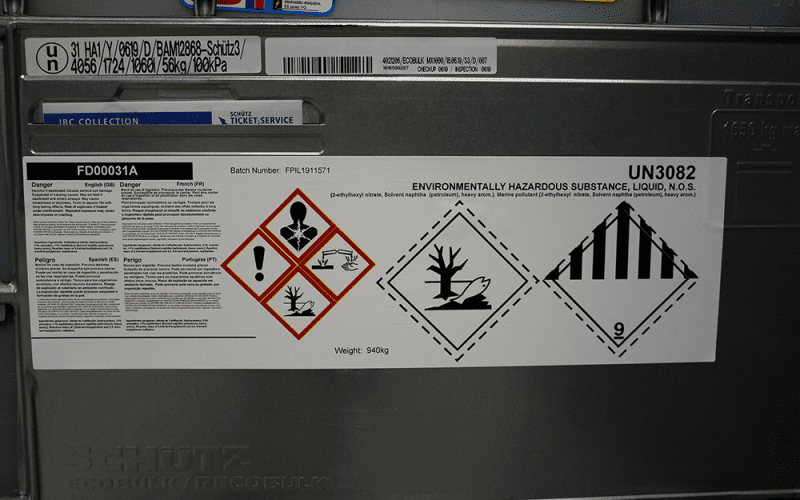 The George Falmouth Innovation Centre, Enterprise Way, Tankersley, Barnsley, S75 3DZ.  United Kingdom