Retail labels that make your products stand out.
Dura-ID now serves the retail sector, leveraging our manufacturing expertise to cover all your retail labelling needs. Choose from fully printed shelf-ready labels, blanks for in-house printing, or part-printed solutions. 

Print High Quality Retail Labels on Demand
Our in-house printing solutions offer an efficient and cost-effective option for adding variable product information and creating branded labels quickly. Not only do we offer print solutions  From beautiful eye-catching food labels, down to case labels and shelf-edge tickets, we have a solution for you.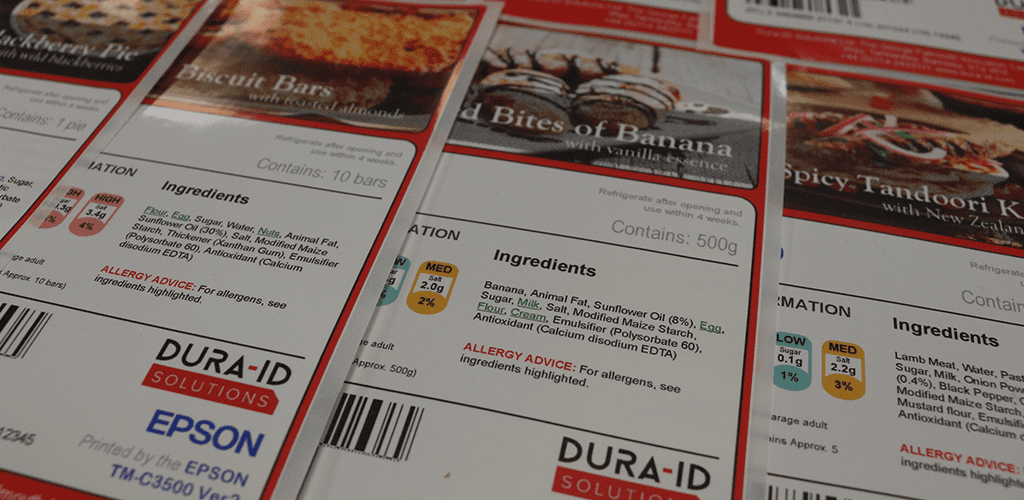 Natasha's Law is coming in to force in October 2021 - what are the changes and how can Dura-ID help...
There will be important changes to the way food is labelled in the UK following Brexit. What's new and...
+44 (0)114 2612 229
jarmstrong-gore@dura-id.com
+44 (0)1803 668 091
dhall@dura-id.com
+44 (0)1803 668 066
rlock@dura-id.com
If you have any questions about our services or how our services or would like one of our team to give you a call, just fill out this handy form and we will be right with you.