Sophisticated Thermal Transfer Printers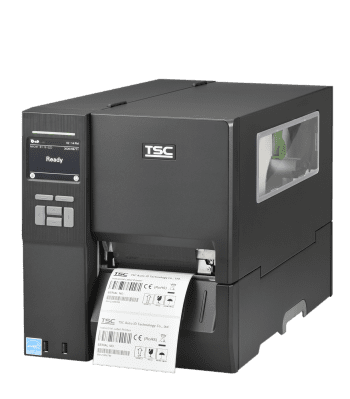 Connectivity, Self-Diagnosing and User-Friendly
The TSC range of printers offers clean crisp barcodes and text. The LCD screens and 6 button designs make these printers extremely user-friendly.
TSC Sense Care means that your printer has a self-diagnostic tool that allows for minimal down time. Your purchase does come with a 2 year on-site warranty.
TSC MH Range
The TSC MH Range is ideal for versatile applications where one colour printing is required, available in either 200, 300 or 600 DPI in a 4 inch print width. This range of  resolutions makes this line of printers the perfect choice for applications that require very small 2D barcodes, graphics, fine print, and other ultra-high-resolution images.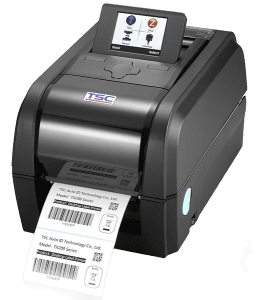 TSC TX Range
The TSC TX Range of printers are compact for applications where space is an issue. These high-performance desktop printers are available in six models offering 200, 300, and 600 DPI print resolutions in up to 4 inch wide models.
TSC 8 Inch Range
TSC 8 inch range are ideal for printing lateral bar codes on to pallet strap labels, large format tags and more. With two models available in either 200 or 300 DPI, and can produce multiple labels across due to the larger width. 
More About This Product
Get in touch with Dura-ID Solutions and speak to our expert team to find out more about how we can help, or learn more about our extensive range of label services and software.