Offering high resolution thermal print options, the TSC MH range is what you need if quality is your priority.
Find out more about the TSC MH Range, including key features, inks and related software. You can also download the TSC MH Range printer specification by filling out the simple form provided at the bottom of this page.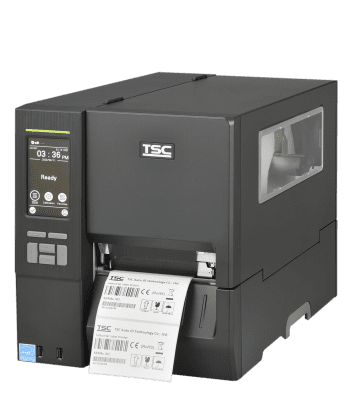 Is the TSC MH Range right for you?
Very high quality barcode printing with up to 600 DPI resolution version (MH641).
4 inch print width (MH241, MH341 & MH641).
The metal case endures rugged, challenging environments.
Two options of printer available, one with a cutter and one with an internal rewind.
No downtime with 2 years on site UK warranty as standard.
Print quickly – up to 14 inches per second.
Set-up and installation support included.
Dura-ID stock a wide variety of ribbons including wax, wax resin and full resin. Please speak to a member of the team to discuss the requirements for your material.
TSC MH Range Specification
Fill out the required field from our quick an easy form to download the printer specification for the TSC MH Range.