Full Colour In-House Laser Printers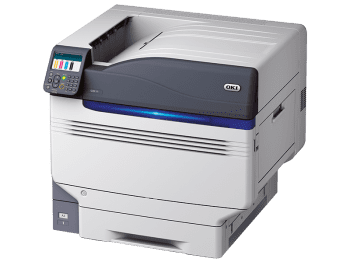 Durability, quality and reliability.
The OKI range of printers offers unrivaled durability due to the LED print technology. You can recycle your used toners and drums by utilising the OKI Recycling Scheme.
All of our OKI printers come with a 3 year on-site warranty, putting your mind at ease when purchasing from Dura-ID.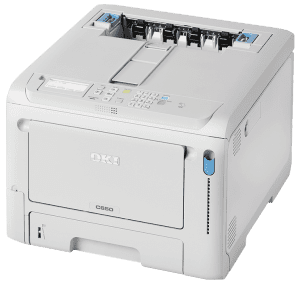 OKI C650
Compact and durable, the OKI C650 is ideal for sheet-fed operations. Producing extremely durable full colour labels, this is a great printer to start your full colour branding operations with. We stock a large range of industrial and horticultural labels that can be despatched within two working days for this printer.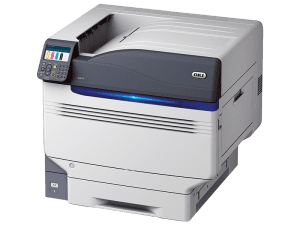 OKI Pro 9
The OKI Pro 9 produces the best image quality with a 1200 x 1200 DPI print enginer. This printer accepts media as thick as 340 GSM and can print up to A3 size, so is perfect for large format labels. With multiple uses and the ability to double up as an office printer, the OKI Pro 9 series offers versatility.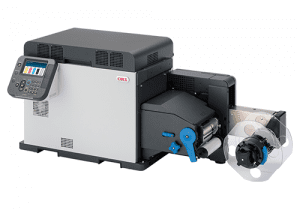 OKI Pro 10 Series
The OKI Pro 1040 and 1050 offers full colour printing with a print width up to 5″. This printer also offers high print speeds and can be coupled with a rewind unit for your printed labels. The OKI Pro 1050 boasts CMYK + 1 printing to include white, perfect for utilising on clear or metallic materials.
Get in touch with Dura-ID Solutions and speak to our expert team to find out more about how we can help, or learn more about our extensive range of label services and software.