We are here to help support identification, traceability and logistics for businesses across the chemical industry.
Find out more about the OKI Pro 1040-50, including key features, inks and related software. You can also download the OKI Pro 1040-50 printer specification by filling out the simple form provided at the bottom of this page.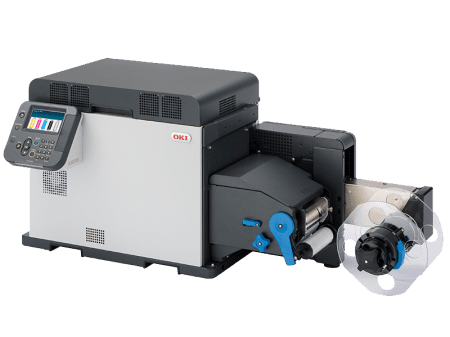 Is the OKI Pro 1040 / 1050 right for you?
CMYK + white printing
Print on a huge vaiety of materials, including self-adhesives, clear polyester and laser printable tags up to 5 inches wide.
High label durability and great image quality.
Set-up and installation support included.
8OKI-102 – Black Toner / Drum
8OKI-103  – Cyan Toner / Drum
8OKI-105  – Magenta Toner / Drum
8OKI-108 – Yellow Toner / Drum
8OKI-107 – White Toner / Drum
OKI Pro 1040-50 Specification
Fill out the required fields from our quick an easy form to download the printer specification for the OKI Pro 1040/50.