Ensure your traceability is up to par.
When it comes to upholding the tight regulations and standards around food, you can't afford to cut any corners; we have a wealth of experience in providing an end-to-end solution for food manufacturers throughout the supply chain to comply with these strict standards.
Provenance, traceability and authenticity are hugely important to consumers when it comes to the food they choose to eat.
Here at Dura-ID, we recognise that transporting, processing, storing and cooking food can be a messy business; water, fat, blood, and other organic materials can spill onto tags and labels potentially making them difficult to read. Our food processing labels and tags are made using synthetic materials that can be easily wiped clean so data readability and product traceability aren't compromised.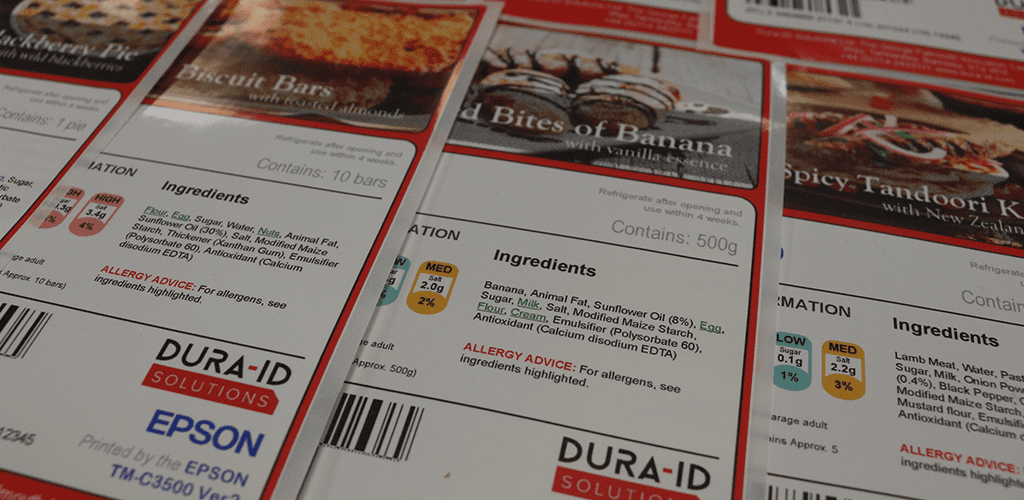 Natasha's Law is coming in to force in October 2021 - what are the changes and how can Dura-ID help...
There will be important changes to the way food is labelled in the UK following Brexit. What's new and...
+44 (0)114 2612 229
jarmstrong-gore@dura-id.com
+44 (0)1803 668 066
rlock@dura-id.com
+44 (0)1803 668 091
dhall@dura-id.com
If you have any questions about our services or how our services or would like one of our team to give you a call, just fill out this handy form and we will be right with you.