Making White Label Easy for Clifton Coffee
Clifton Coffee came to Dura-ID after having material issues and no technical support on the printers they had purchased from their previous supplier. Dura-ID has since set Clifton up with a full solution that allows them to produce both white and private label products on-demand. Hear what Amy from Clifton Coffee has to say about working with Dura-ID.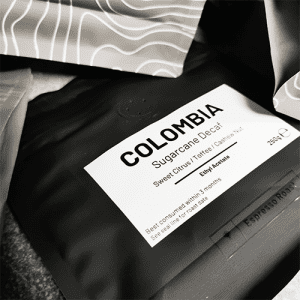 What was the issue you were having that Dura-ID helped solve?
Material supplied by another company which was not designed for our specific printer causing a lot of maintenance and labor issues day to day. They went through options and solutions on what we should be using while increasing the quality of the product we used.
What products do you get from Dura-ID? 
Three separate labels in various sizes and materials along with all appropriate consumables for the printers.
Comments about the quality and performance of products:
Originally we had some teething issues with the new material however this was solved really efficiently and quickly and once they were ironed out the product has been consistent as wanted with every order. 
Comments about the support you've received from Dura-ID:
Quite simply, outstanding from all members of the team I have spoken with. Joe specifically is my main contact and has to deal with constant calls and emails when I have any kind of tech problem and never ever fails to help or get someone to reach out if he is busy. Nothing is ever too much trouble for him or the technical team and honestly, the service is the main reason we swapped from our old supplier. It is second to none. 
What are three things that have been impacted by this change in your business?
New streamlined production costs and times. We have decreased the cost of our supplies but increased the quality and overall maintenance issue.
I have personally reduced stress as I no longer have to fix the printer every ten minutes. A much better overall product is given to the customer so a better product for us as a whole.
Would you recommend Dura-ID?
Without a single hesitation. 
~ Amy, Clifton Coffee