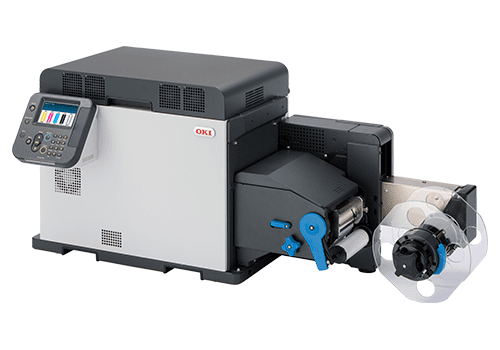 Adaptability In Printing Labels & Tags
Dura-ID have a wealth of expertise in the manufacturing of labels and tags, and our in-house systems team will help you find a printer to suit your needs. We have a variety of materials, from fully kerbside recyclable to high temperature resistance up to 600°C, to suit the specific requirements of your business.
Enabling Adaptability In-House In Your Labelling Process
Ensuring adaptability in your labelling process means you are ready for anything. Flexibility is absolutely essential, especially if you are involved in an industry where your products can change, sometimes at a moment's notice.

 
For example, during lockdown, breweries had to swap from making their usual products to making sanitiser. This meant that the coronavirus pandemic forced their operations to change their label printing  requirements. Examples of changes that needed to be made included their list of ingredients in a product,  the labelling regulations, the allergen information,  their stock list and even their artwork. This is just a small example of the alterations that needed to be made, so it is clearly key that flexibility and adaptability is key when it comes to manufacturing your labels and tags and providing quality label printing machines.
Why print in-house?
There are lots of examples why you should print in-house. This includes:
No minimum order quantities when you print in-house, which means you can hold blank stocks of labels or tags to suit your products size and application

Overprint information as you need it – batch codes, bar codes etc

In-house software allows you to make changes instead of outsourcing to a design house or marketing company to do it for you

You can test designs of labels before having to order thousands

Reduce pre-printed stock of labels, which decreases the amount of inventory you have

Reduce delivery time to market
Extensive range of print solutions: 
Dura-ID enjoys fantastic variety when it comes to providing different solutions for your print needs. We provide thermal transfer printers for overprinting of pre-printed or plain stock, which is used to print bar codes, product data and customer information.
Our other full colour options include:
Laser printers for durability of labels – examples include labels to go on products that will be kept outside for an extended period or items that will come in to contact with harmful substances

Inkjet printers for shelf-ready labels – photo quality print in bright colours to really catch the eye of potential and existing customers
If you need to adapt the way your labels are printed, get in touch with Dura-ID label printing specialists and we will have the answer you are looking for. Just call +44 (0) 114 242 2111 or email us at info@dura-id.com
The George Falmouth Innovation Centre, Enterprise Way, Tankersley, Barnsley, S75 3DZ.  United Kingdom