Horticultural Labelling Software
User-friendly horticultural labelling software that makes printing your own labels in-house quick and simple.
HLS allows nurseries and garden centres to design and print labels in-house and on-demand, giving you control of variety descriptions, barcodes, pricing, images and other important data.
The number one choice for your horticultural needs, Dura-ID Solutions HLS Software is the most popular plant labelling system in the UK and Ireland.
HLS is available in two versions – HLS Pro and HLS Pro+.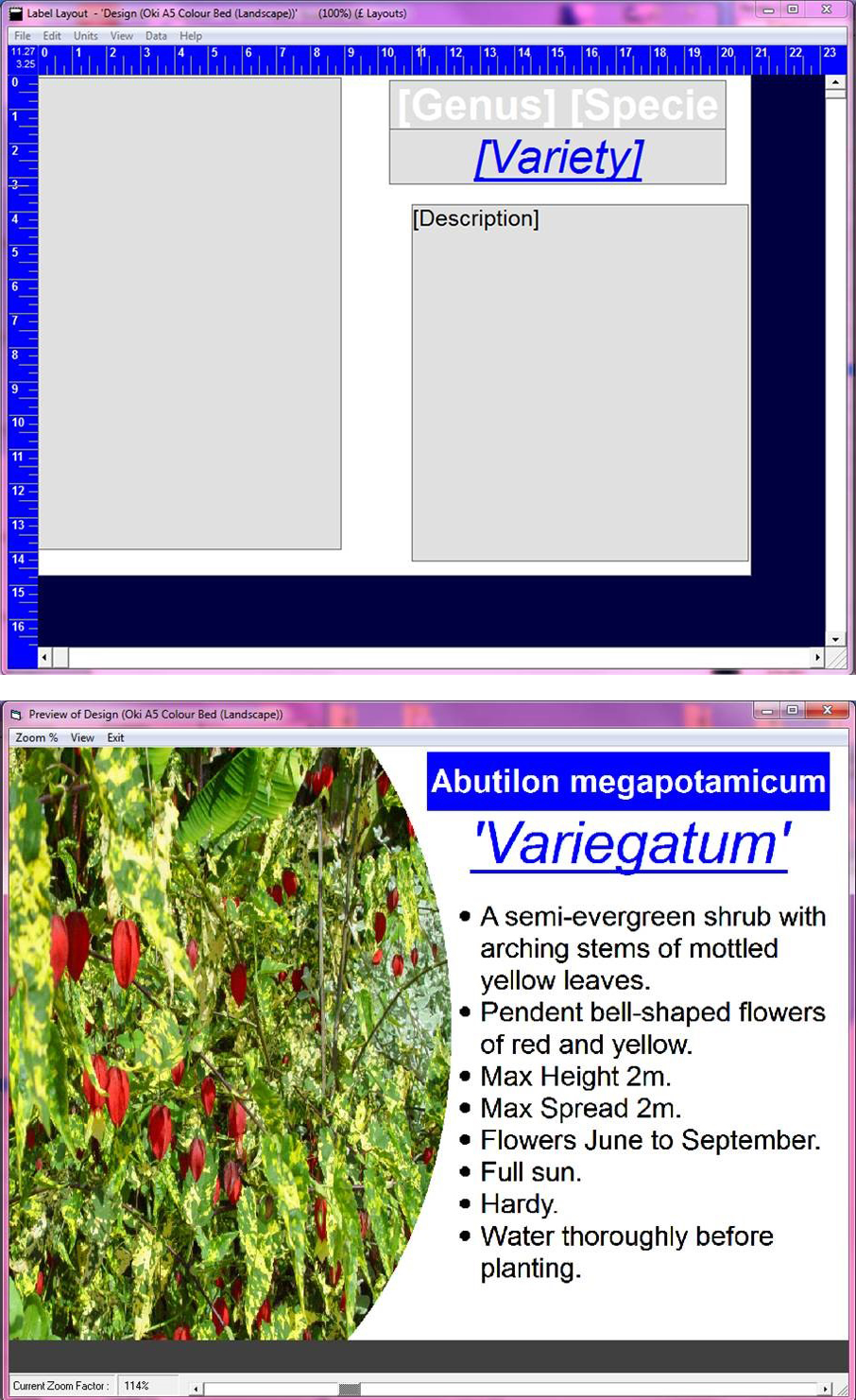 HLS Pro is the entry level version of Dura-ID Solutions' Horticultural Labelling Software.
The entry level version of HLS is for black and white label printing on a thermal transfer printer.
We can pre-print your logo or company details on to a blank label of your choice and you can simply overprint your variable data on to the label using the software.
Integrating seamlessly with your own data – HLS Pro makes creating simple barcode labels that include pricing and a simple plant description easy. Link the fields you create on your label template to columns in a database so the software can automatically pull through the data.
If you don't have your own database, we do offer an optional description and name database to help get you printing labels to identify your plants, shrubs or giftware..
HLS Pro + is the deluxe version of Dura-ID Solutions' Horticultural Labelling Software.
This version of the software prints in full colour and can be used in conjunction with one of our OKI 7 Series printers to create beautiful full colour labels on sheets.
With the full colour version of the software, no pre-printing is required – you can print your full colour labels and tags in-house using one of the 200 templates for a large variety of label types.
The HLS Pro+ package contains the plant database with over 14,000 plant names and descriptions as standard. Fill out the form below and we will send you an email to download your free trial of the HLS Pro software.
If you're having trouble with your free trial or just need some assistance then you can download TeamViewer here and give us a call – this allows us to access your computer remotely to fix any issues.
Whatever your application, Dura-ID Solutions has the expertise to guide you towards the best identification solution for your business..
As an identification solutions provider, Dura-ID Solutions can provide you with a full system to allow you to take all your labelling requirements in-house. Alongside labels we also offer printer, software, consumables and technical support.
Out with the Old and in with the New for Farmyard Nurseries Richard Bramley, Owner at Farmyard...
Silvaco Technology Centre, Compass Point, St Ives, Cambridgeshire, PE27 5JL, United Kingdom