Our horticulture labels withstand demanding applications and environments, speeding up production turnaround and increasing efficiency and workflow.
Durable, Weatherproof Labels for Horticulture
Providing the Horticultural Industry for over 40 years with products that can withstand all types of weather as well as the challenging conditions at the time of application, has seen Dura-ID Solutions become the leading supplier to this industry. 
By utilising highly durable materials, the highest quality inks and adhesives our dedicated horticultural team can be 100% confident in the products supplied to our customers.
Offering a next day service on our stocked horticulture labels or advising on a best fit solution for a manufactured label, our scope to supply in this sector allows us to cover all requirements, from a few rolls to an individual site or millions of labels over multiple sites.
Always keen to be up to date with what is relevant within the industry we are very active HTA members. Whether it be plant passports or recyclability of our products, the team will be fully up to speed with the hot topics in horticulture.
We'd like to reassure you that many of our products are recyclable, and we dispose of our waste across the company with care.
If you'd like any more information on the recyclability of our products or any help with plant passport labelling get in touch with our horticultural team on +44 (0) 1480 274 230 or email us at horticulture@dura-id.com.
If you have any questions about our services or would like one of our team to give you a call, just fill out this handy form and we'll be right with you.
Fully weatherproof, removable or marine approved to withstand a variety of conditions our self-adhesive labels for pots or giftware are in roll or sheet format. Supplied pre-printed or plain to suit your requirement, you can be assured our self-adhesive labels have been manufactured using high performance adhesives and durable face materials.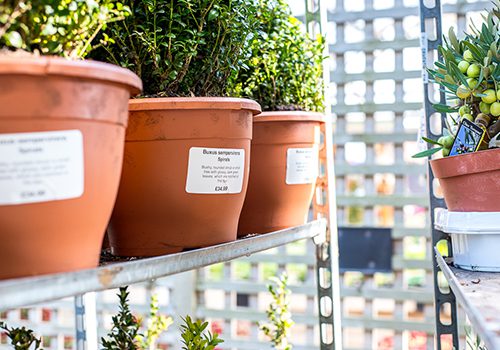 Versatile and durable loop-lock labels identify plants, shrubs and trees, supplied pre-printed or plain in rolls or sheet format.
Dura-ID Solutions' loop-lock tags are manufactured on durable material ensuring maximum longevity.

The smooth face on our self-tie loop lock labels allows for a perfect thermal transfer print.
Our laser printable self-tie loop locks offer superb strength and come in a variety of thicknesses and sizes.
Supplied either pre-printed with your company details or in blanks to be printed in-house and on-demand.
If you would like to start printing your own labels in-house, we can offer solutions that include an OKI full colour label printer, or a thermal transfer printer from Toshiba in conjunction with our HLS Pro software.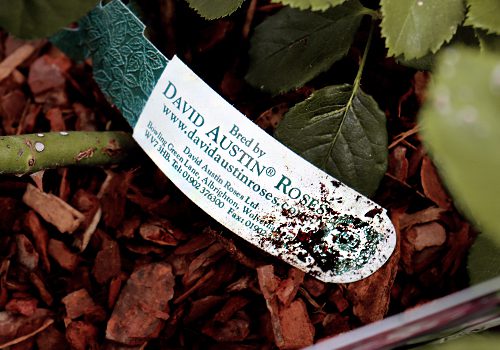 Strong, sturdy stick in's or pot pointers are still an industry favourite. Available in roll or sheet format to suit your requirement.
Dura-ID Solutions' stick-ins are manufactured in laser and thermal printer compatible materials, available in several sizes and thicknesses.

Stick-ins are the ideal solution for easy identification of plants around your nursery or garden centre. Designed with a sharp point to secure your label into the soil.
Printable using a thermal transfer printer or laser printer, these labels have excellent printability and durability and work seamlessly with HLS Software.
By utilising anti-static production methods, we can ensure trouble-free printing in-house on a wide selection of printers, allowing you to print on-demand in volumes to suit your requirements.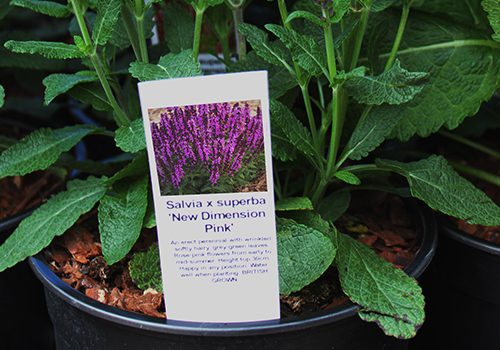 High definition, full colour plant picture labels have never been easier to print on-demand.
The Hortipix Pro Printing System allows you to print edge-to-edge on thicker media than ever before. The templating software works alongside your database allowing full customisation of your labels and eliminates the need for pre-printed stocks of plant picture labels. 
Our brand new Hortipix Solution is ground-breaking in terms of the improvements it can make to your business and supply chain.

This solution is exclusively sold and supported by Dura-ID Solutions in the horticulture sector.
Print high definition, full colour pictorial labels on-demand, in-house to your exact requirements with the Hortipix Pro Printing System.
Our expertise and reputation within the industry allows us to be at the forefront of developments for historical issues such as the rigidity of stick-in pictorial labels. Listening to our customers' needs and requirements and creating an industry wish-list, this solution has been driven by demand.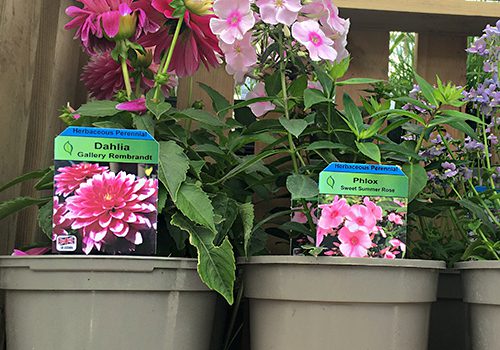 Fully waterproof and UV resistant bed cards are ideal for creating eye-catching POS.
Our laser printable bed cards allow you to easily generate customer interest and react to seasonal offers. Available for next day delivery in two thicknesses, as A4 or A5.

Easily displayed on tracks, available in non-adhesive or self-adhesive options, our weather-resistant material is suitable for indoor or outdoor displays.
Update your bed cards regularly to provide a fresh aesthetic to your plants and promotions, providing your customers with comprehensive and trustworthy information on their purchases.
Printable on our OKI laser printers and many other printer brands.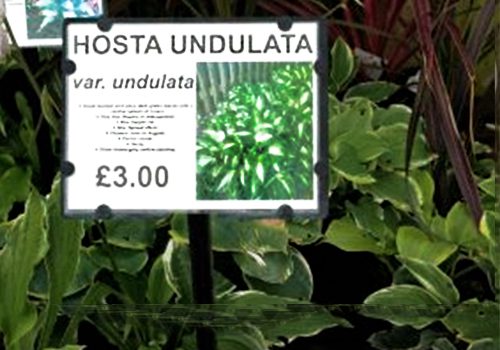 Whatever your application, Dura-ID Solutions has the expertise to guide you towards the best identification solution for your business. 
As an identification solutions provider, Dura-ID Solutions can provide you with a full system to allow you to take all your labelling requirements in-house. Alongside labels we also offer printer, software, consumables and technical support.
Out with the Old and in with the New for Farmyard Nurseries Richard Bramley, Owner at Farmyard...
Bespoke Branding for Chapel Cottage Plants Nicholas Green, Director at Chapel Cottage Plants required bespoke labels for multiples...
Silvaco Technology Centre, Compass Point,
St Ives, Cambridgeshire, PE27 5JL, United Kingdom