TSC Thermal Transfer Printers
High Quality, Industrial Thermal Transfer Printers
Key Features
4″ Maximum Print Width
200, 300 and 600 DPI (dots per inch) models available
Available with Internal Rewind
Large Ribbon Capacity of 600 Metres
Application Industries
Chemical Labels
Pharmaceutical Labels
Construction Labels
Food Labels
Engineering Labels
The MH series of TSC thermal transfer printers boasts 'Thermal Smart Control' that ensures the crispest of printed information such as barcodes and serial numbers.
The MH240P, 340P & 640P all boast a built-in rewind that allows you to rewind your labels on to a reel for ease of use.
Compact & Versatile Thermal Transfer Printers
Key Features
Small Footprint & Rugged Design
Available with or without a colour GUI display
4″ Maximum Print Width
Print speed of up to 36 pages per minute
Application Industries
Chemical Labels
Construction Labels
High Temperature Labels
Retail Labels
Industrial Labels & Tags
The TSC MB range of thermal transfer printers offer reliability in a compact, light design. With a 4″ maximum print width, the MB series offers a smaller footprint than its predecessor, the TTP-246M Pro, making it ideal for industries where desktop space is limited.
Easy user operation and a wide side opening allows for trouble-free media changes and has a variety of full print options to cater for nearly every label printing application.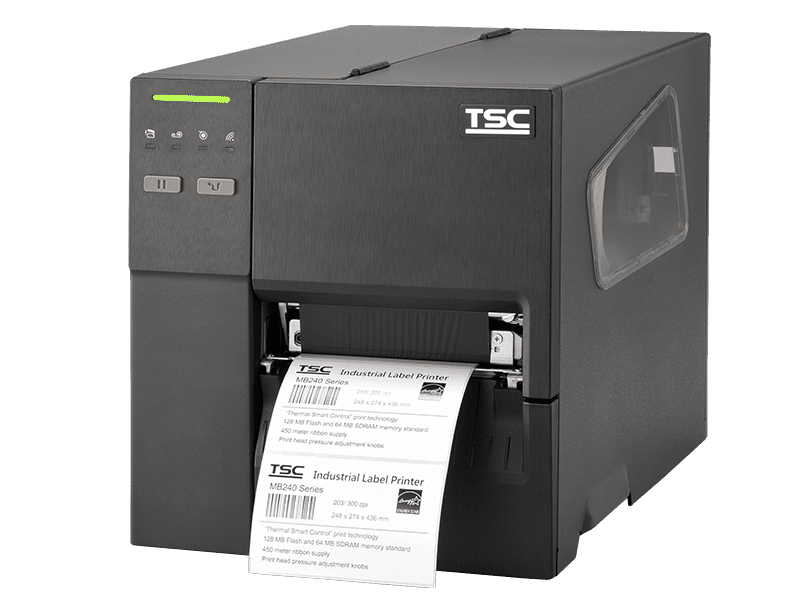 Very Compact, Desktop Thermal Transfer Printers
Key Features
Large capacity ribbon – up to 700mm
Available in a 200, 300 or 600 DPI (dots per inch) version
4″ Maximum Print Width
Colour LED Screen for ease of use
Retrofitted accessories available
Application Industries
Logistics Labels
Construction Labels
Leisure Labels & Tags
Industrial Tags
Electronic Labels
Office Labels
The TX range of thermal transfers from TSC are the most compact. The very small footprint and different DPI versions available makes it the most versatile of TSC's offerings. 
Top loading, drop-in media and a basic interface make it ideal for applications such as shipping labels, but it can also handle small text that is commonly used on small electrical calibration labels.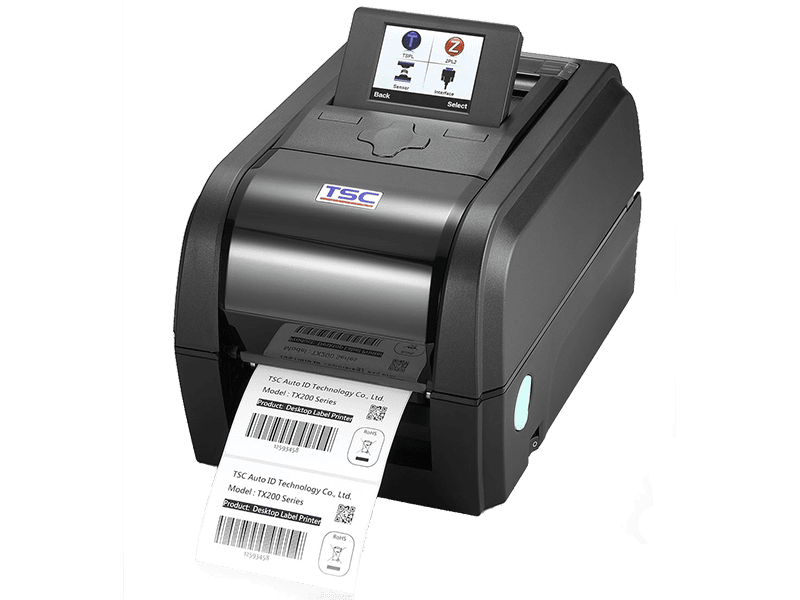 Due to the long-lasting relationship that Dura-ID Solutions have with the TSC team, we are also able to offer other printers to suit your application than just the ones that are outlined above.
If we believe there is another printer that is better suited to your application we are still able to offer the support, training and technical advice that we do on our standard range of printers.
Get in touch with the systems team today on 0114 242 2111 or email info@dura-id.com to discuss your requirements.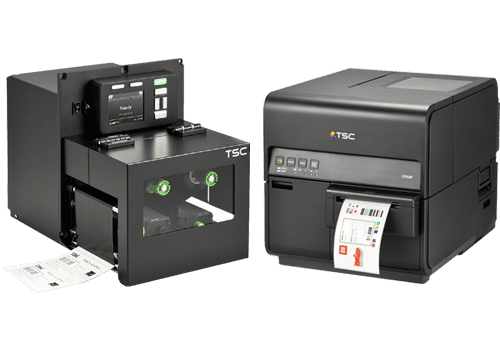 Whatever your application, Dura-ID Solutions has the expertise to guide you towards the best identification solution for your business.
Dura-ID Solutions specialise in providing full printing solutions to help businesses increase traceability. As a label manufacturer, we can offer full solutions that include labels, tags, printers, software and consumables for businesses wanting to take complete control of their product identification.
The George Falmouth Innovation Centre, Enterprise Way, Tankersley, Barnsley, S75 3DZ, United Kingdom