Tags & Food Labels In The UK
Dura-ID Solutions supply a vast range of products and solutions to the Food and Beverage Industry.
Whether you need heat resistant metal detectable tags, heat resistant metal detectable self-adhesive labels, barcode/batch labels, full colour product branding labels or labels to withstand chilled or frozen storage and distribution; we have labelling solutions to meet every stage of the production process.
Natasha's Law coming in to effect from October 2021 – read our guide here.
Our food labels in the UK come in a wide range of EU approved materials, colours and sizes to meet your exact requirement and ensure they fit seamlessly into your operations.
If required, we can supply labels to work in conjunction with your existing printing systems.
Choose from plain, part-printed or fully printed tags and labels customised to suit your individual requirements.
In addition to manufacturing food labels we also install and maintain in-house label printing systems including thermal transfer, laser or inkjet printers in mono to full colour models.
We also offer label design software, printer consumables and maintenance agreements for producers whose operations rely heavily on the ability to label in-house and on-demand.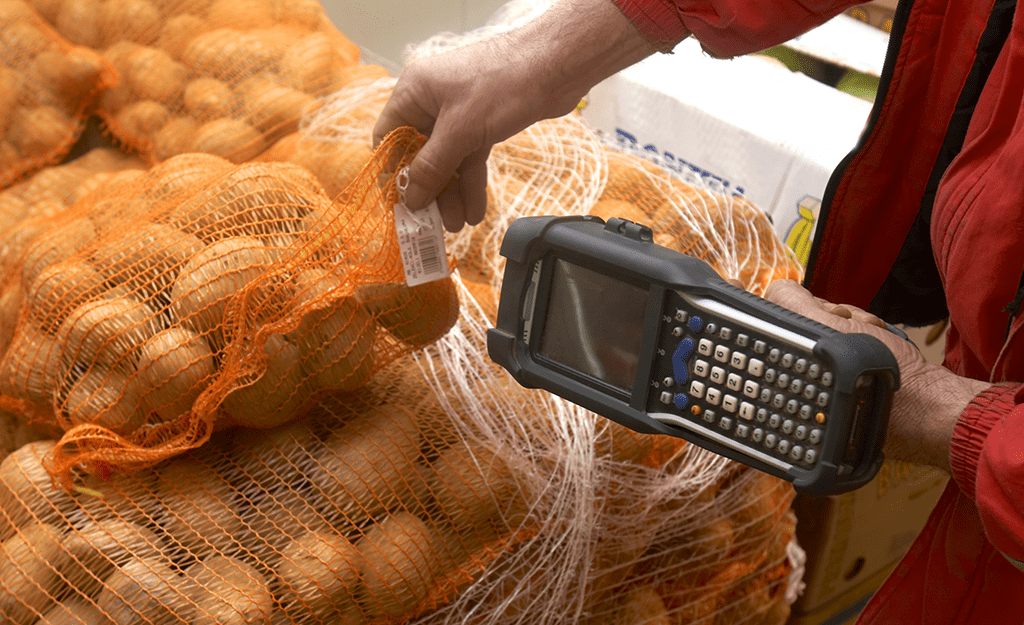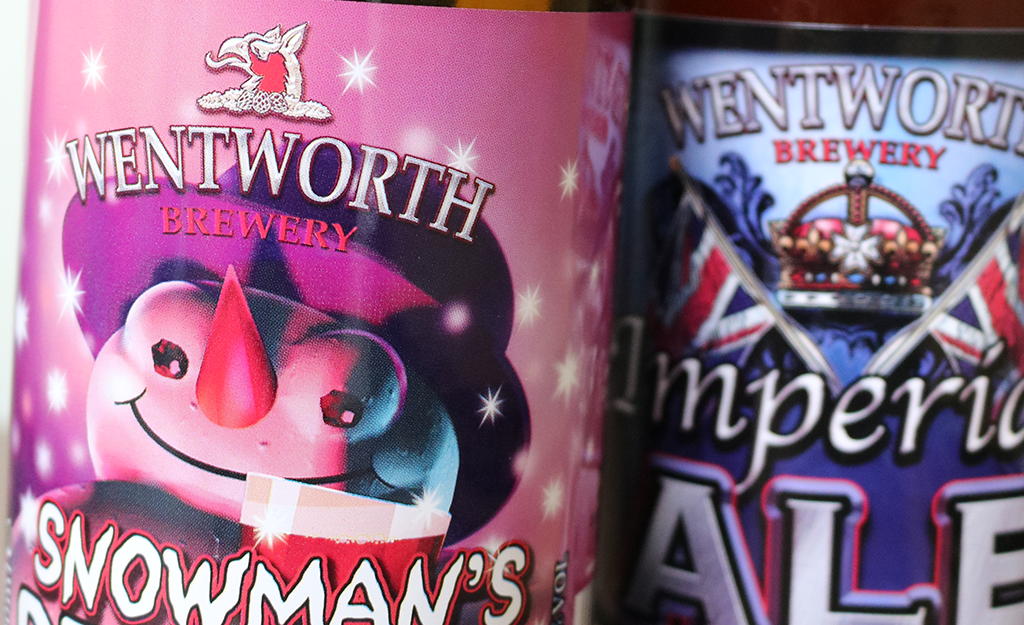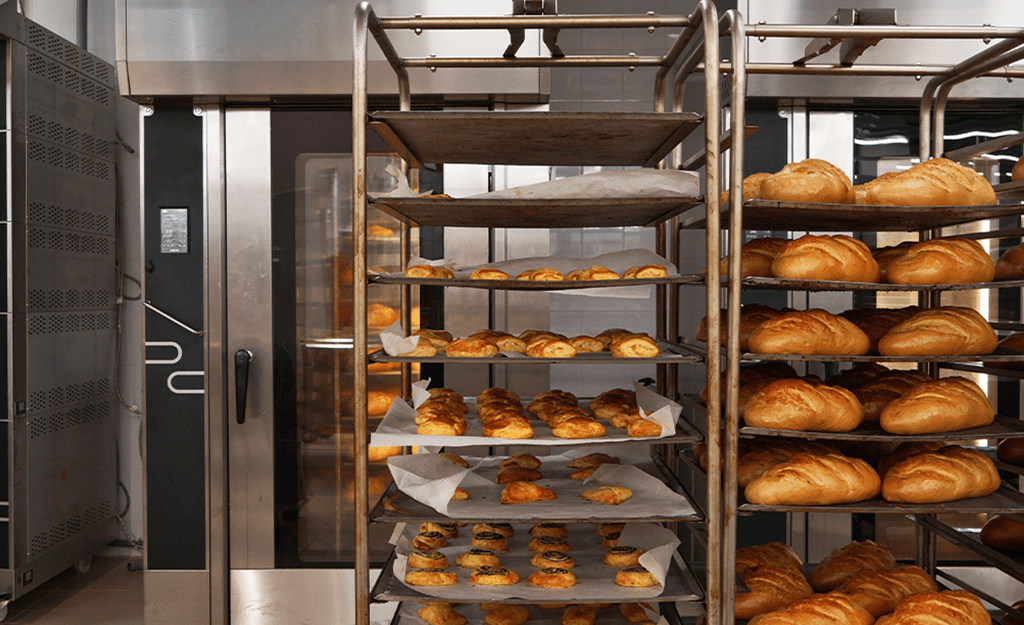 If you have any questions about our services, or would like one of our team to give you a call to see how we can help. Just fill out this handy form, and we'll be right with you.
Metal detectable tags contain a metal foil centre which, when used in conjunction with end-of-line metal detectors, prevent fragments of food production labelling from entering the food chain. 

Metal detectable tags are normally supplied in loop-lock format, as no additional fixings are required, thus reducing the risk of contamination further. The design has been developed with easy application in mind, even with gloved hands.
We supply metal detectable tags and labels in options to suit ambient and high temperature processes up to 250°C. Our solutions are hard-wearing and available in a range of bright colours to support colour coding and easy visual identification in a fast-paced environment.
As a manufacturer of bespoke labelling we are not limited to offering stock items and can manufacture a tag or label in a size and specification to suit your needs.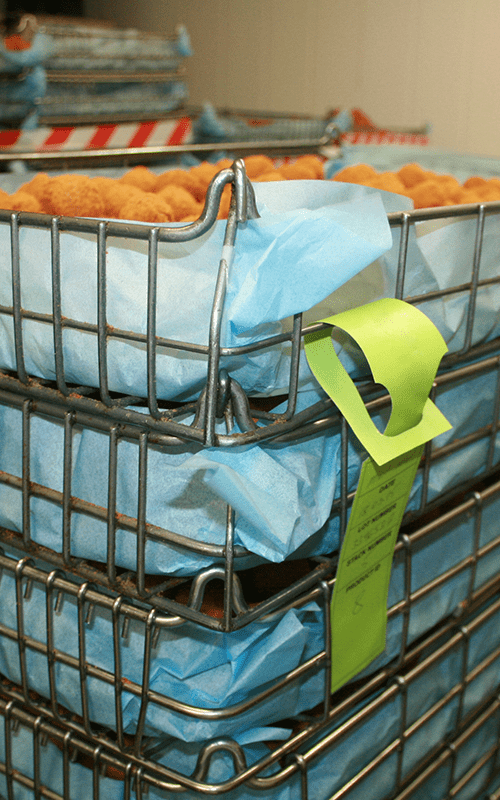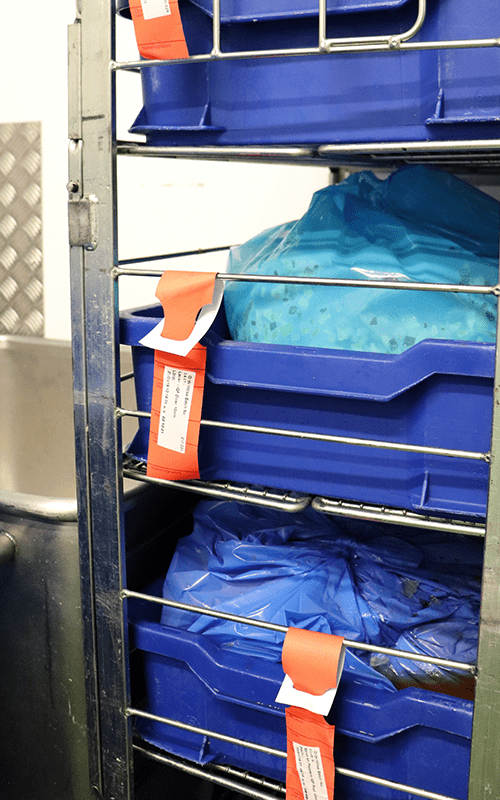 It goes without saying that resellers and consumers of meat products need to be confident each carcase has originated from a trustworthy source, has been slaughtered and transported ethically.
All Dura-ID Solutions' carcase tags are compliant with the stipulations of the Foodstuffs and Consumer Act 1997.

Our self-tie carcase tags are produced using recyclable synthetic material, which is strong but flexible, for easy application. These tags are resistant to water, fat, blood, and other organic materials, thus maintaining data readability and product traceability.   
Carcase tags are available in a wide range of sizes and can be supplied plain in either white or colour to support your own colour-coding system or part-printed with your branding and specific fields such as kill date, source, animal type, weight etc. Each option can be handwritten or overprinted using a thermal transfer printer. 
Carcase tags are not limited for use on large animals only; they can also be utilised to identify trays of smaller produce such as fish and offal.
Dura-ID Solutions supply label design software, thermal transfer printers and consumables to support on-demand in-house printing.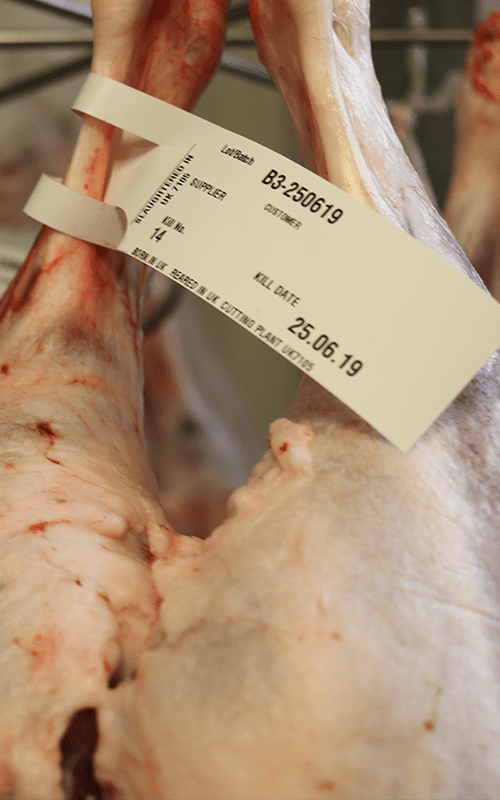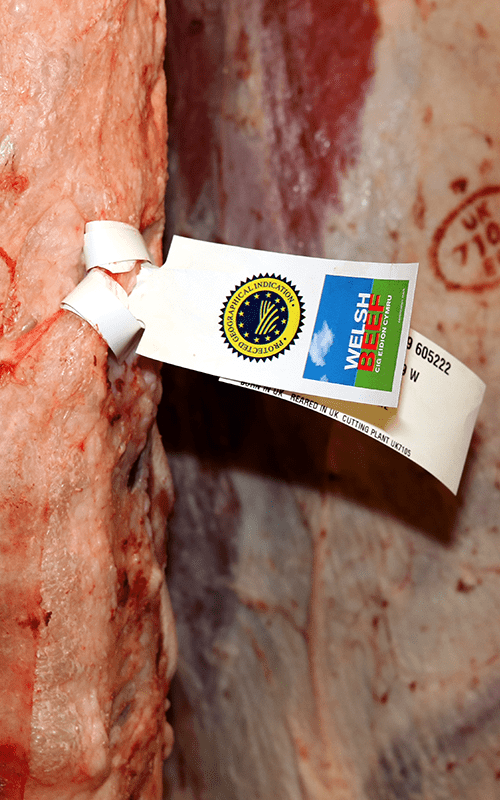 High Temperature Labels & Tags
Maintain full product traceability of baked goods and their ingredients, including allergen identification, using Dura-ID Solutions' specialised range of high temperature tags.
Our heat resistant tags withstand temperatures from -30°C to +300°C making them ideal for products which are oven baked or steamed during production but stored and distributed at low temperatures without any label degradation.  
With a variety of formats, sizes and printing options available our high temperature traceable labels are suitable for a wide range of operations and can be supplied plain or pre-printed to suit your needs. 
We would recommend the use of a thermal transfer printer for use with these tags and labels. Dura-ID Solutions also provides consumables for your printers and provide excellent aftersales support.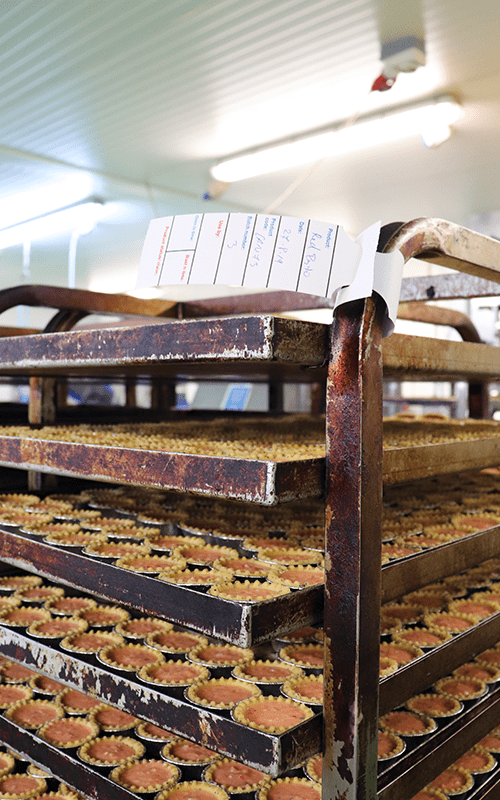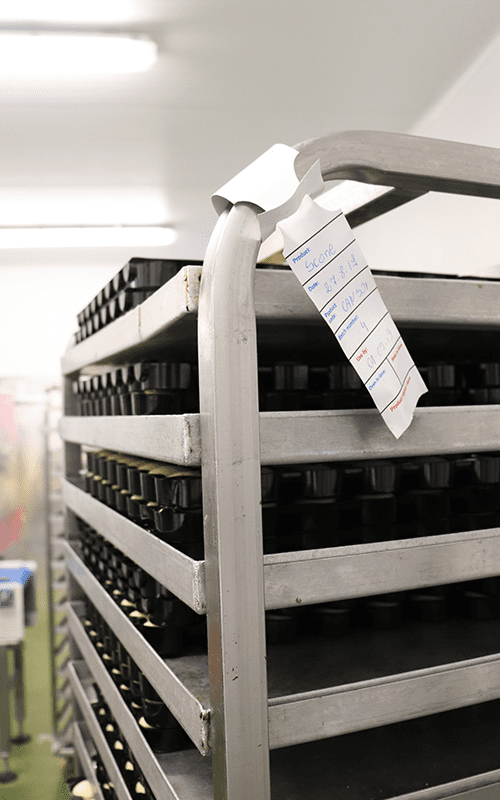 Low Temperature Storage & Distribution Labels
Labels which fall off or become brittle can result in unidentified produce, wastage, logistical problems and potential delivery rejection.
Dura-ID Solutions manufacture a range of specialised labels which have been developed to withstand freezer and chilled storage conditions.  Our low temperature range is available in self-adhesive, self-tie, hang tag or as a rigid plastic carrier plate  to suit your operations.  You receive peace of mind knowing your products will get to market clearly identified with readable data and full traceability.
In addition to low temperature distribution labels we also supply barcode label printers, consumables and labelling software for a total solution.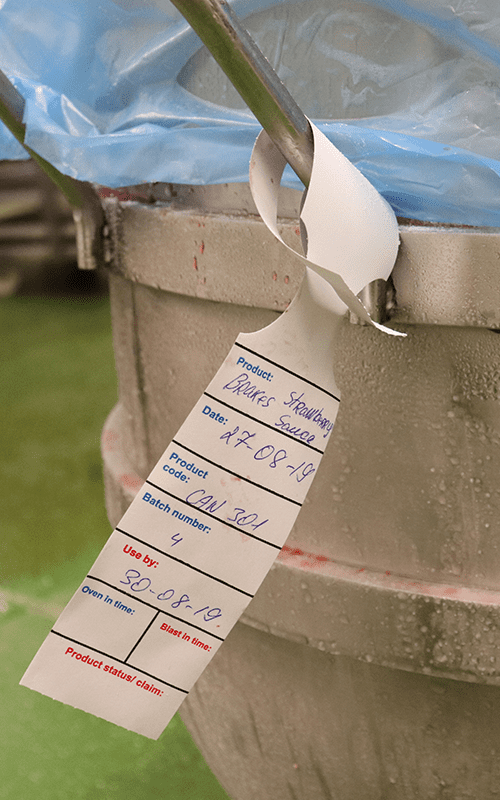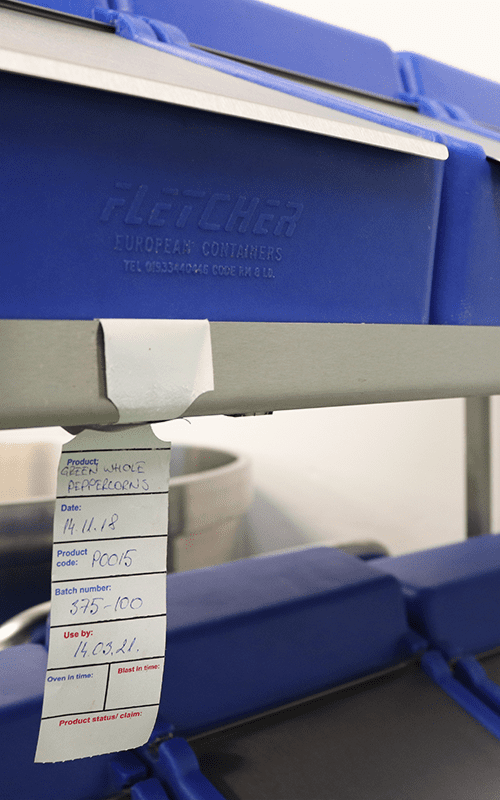 Dura-ID's extensive knowledge surrounding manufacturing has allowed us to extend our offering into the retail market. Whether you require fully printed shelf-ready labels, blanks for complete printing in-house or part-printed to add your product information later – we have you covered.
If your goal is to provide sustainable, recyclable products to your end users, then we have various options for you. We are one of the only label manufacturers that are offering fully curb side recyclable product that remains durable and steadfast throughout your processes.
Our in-house print solutions can provide you with a platform to easily add variable product information to a part-printed label, including barcodes, best before dates and batch numbers. Thermal transfer and direct thermal printers are a cost-effective way of adding extra information further down the line and can be integrated into a packing line.
If you think that printing your own labels in-house sounds like a headache, we can assure you that a solution from Dura-ID will improve your operations in the long-term. Reduce the time spent waiting for labels and reduce waste by only printing what you need, when you need it. Printing in-house gives you the best flexibility when changes to food labelling regulations are introduced, such as Natasha's Law.
The Epson range of printers pose a cost-effective solution for smaller retail requirements. The Epson C3500 produces small run, quality labels quickly on a variety of media. The Epson C6500 offers variable width printing from 1" up to 8" making it ideal if you are thinking of expanding your product range in the future and want to allow for the greatest flexibility when labelling your range.
The OKI Pro 10 Series is available in a 4 or 5 colour version which allows you to print on media including clear and silver, in white toner allowing the colours on your label to stand-out against others on the shelf.
Dura-ID also offer and support software to allows you to design and print your labels in-house. Our dedicated technical team are only a phone call away when you need any help.
Whatever your application, Dura-ID Solutions has the expertise to guide you towards the best identification solution for your business.
As an identification solutions provider, Dura-ID Solutions can provide you with a full system to allow you to take all your labelling requirements in-house. Alongside labels we also offer printer, software, consumables and technical support.
A leading food industry supplier came to Dura-ID when they needed an on-demand solution...
Oaktree House, Aspen Way, Paignton, Devon, TQ4 7QR, United Kingdom